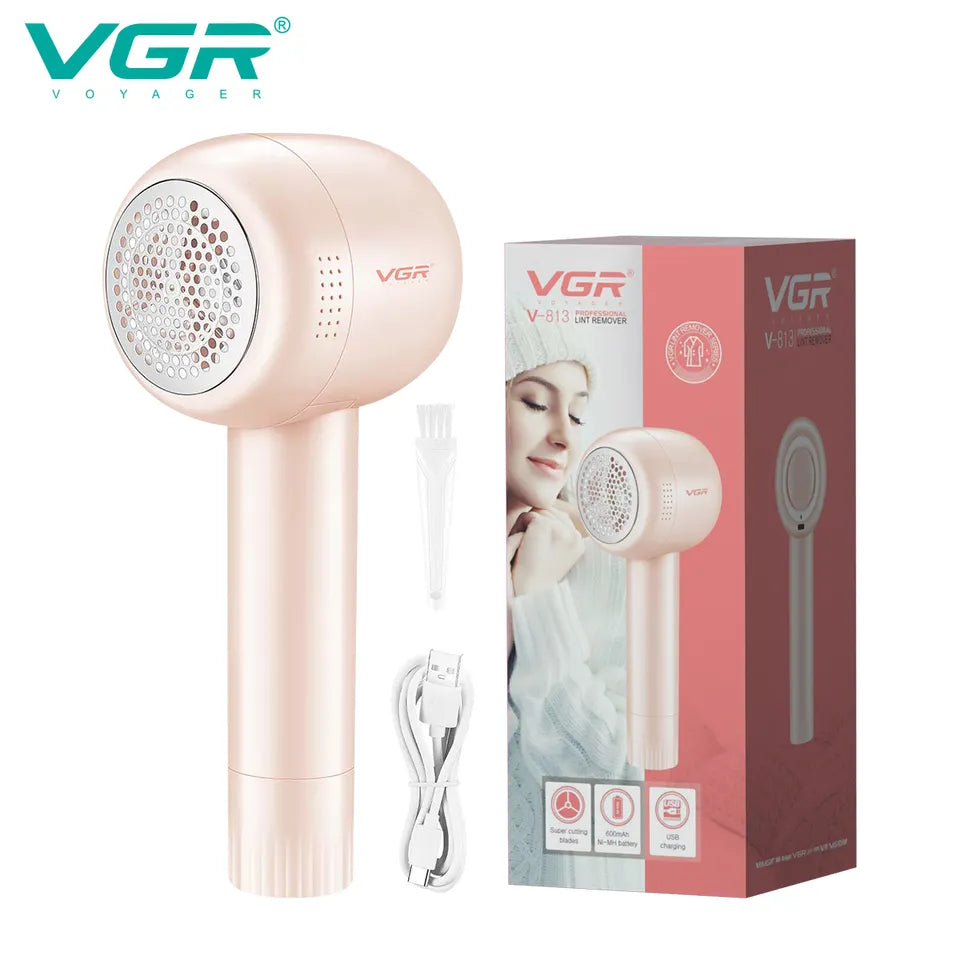 VGR V-813 Professional Rechargeable Lint Remover
---
🔺600mAh Powerful Rechargeable Battery which provides 50 minutes runtime.
🔺Experience the perfect balance of durability and comfort with ABS BODY.
🔺Hassle free charge anytime anywhere with help of USB charging cable.
🔺Quickly and easily remove lint, pet hair, and other debris from clothes.
🔺Removal Mesh, So remove the lint mesh and clean it just in seconds.
Get an Extra 5% Discount On All Prepaid Orders
---
VGR V-813 Professional Lint Remover 
The VGR V-813 Professional Lint remover is Specially designed to clean all the fabric pills with ease. This Lint remover comes with 3 sharp stainless steel bladed and also has a detachable lint container. The lint device is completely handy to carry and can be charged anytime anywhere with Micro USB Cable. Also for quick charge can be used other adapters like Computer, Laptop and Power Bank. The VGR Professional lint remover has a foldable handle and On/Off button with indicator light. Always check the lint remover before you use it. Do not use the appliance if it is damaged, as this may cause injury. For better and longevity of the lint remover device. Always clean the device before and after every use and put it in a safe place. Do not use the product for any other purpose other than its intended use. 
How To Use?
Step-1- Turn on the device by pressing the power button. Afterwards, the On/off button will light up in green indicator light.
Step-2- Set the handle in a comfortable position to use with ease.
Step-3- Place the garment on a flat surface and smooth the creases. Slide the lint over the surface of the material. After finishing, turn off the appliance by pressing the On/Off switch.
Step-4- The product cannot be switched on when it is connected to the mains outlet via a power cord.
This product has no reviews yet.
This product has no reviews yet.