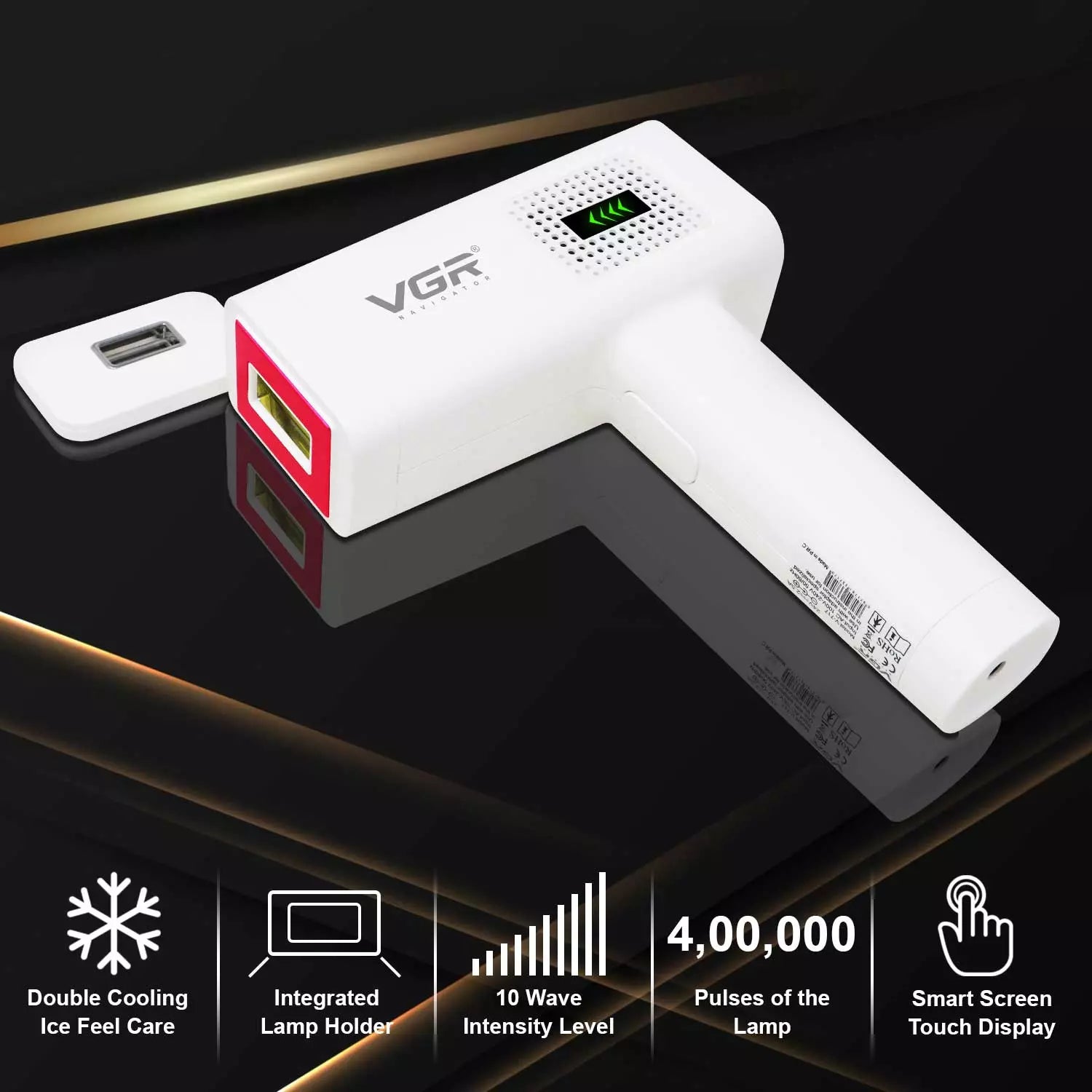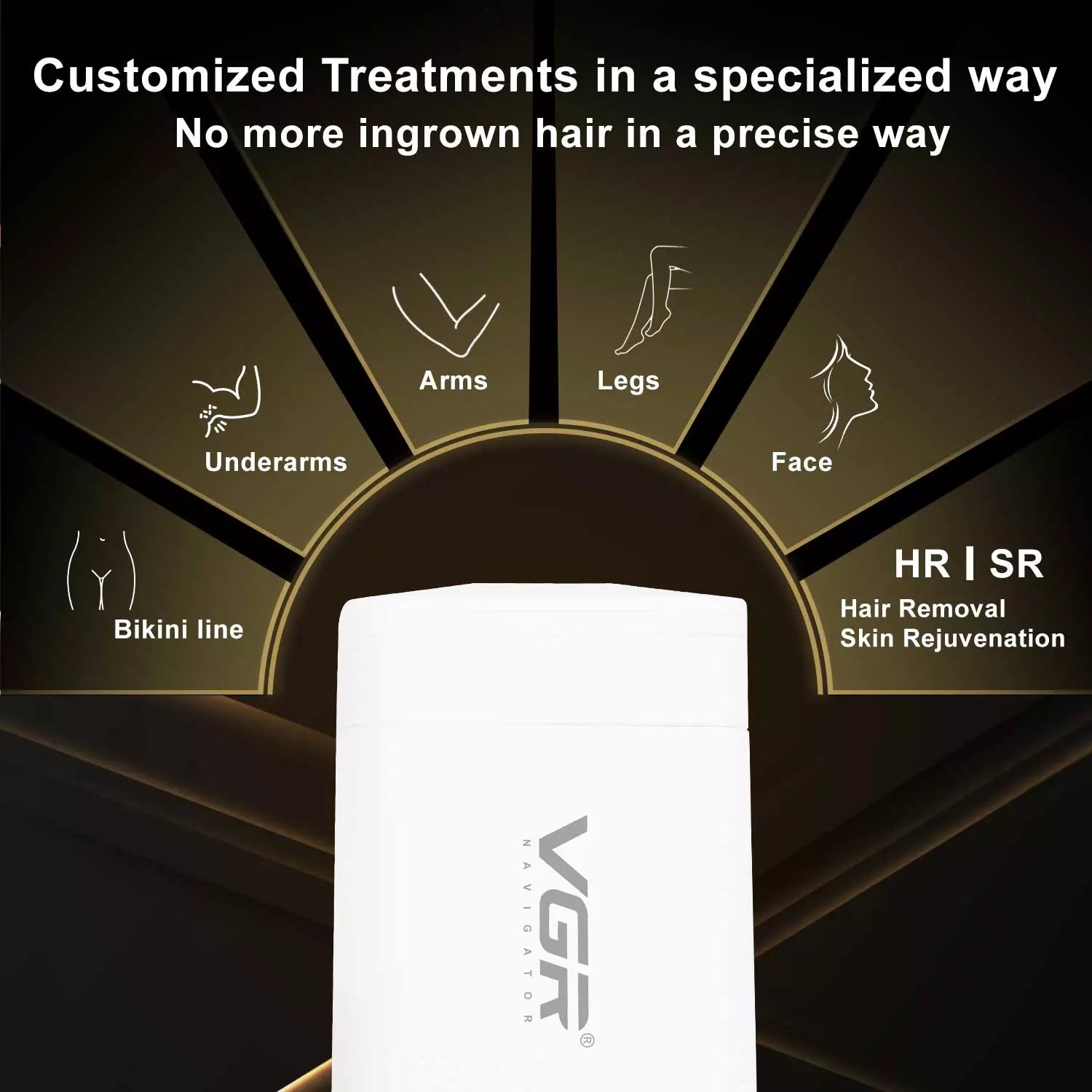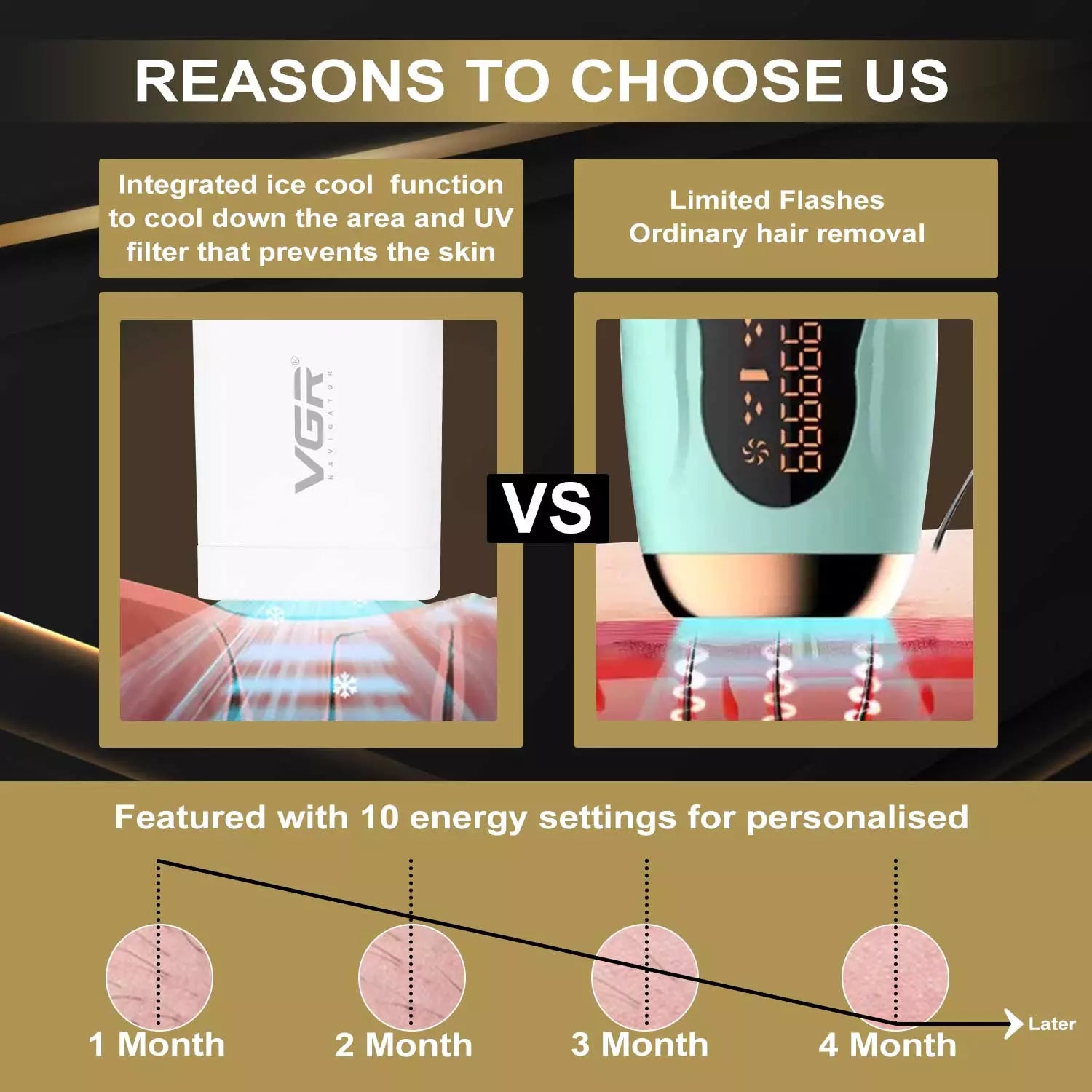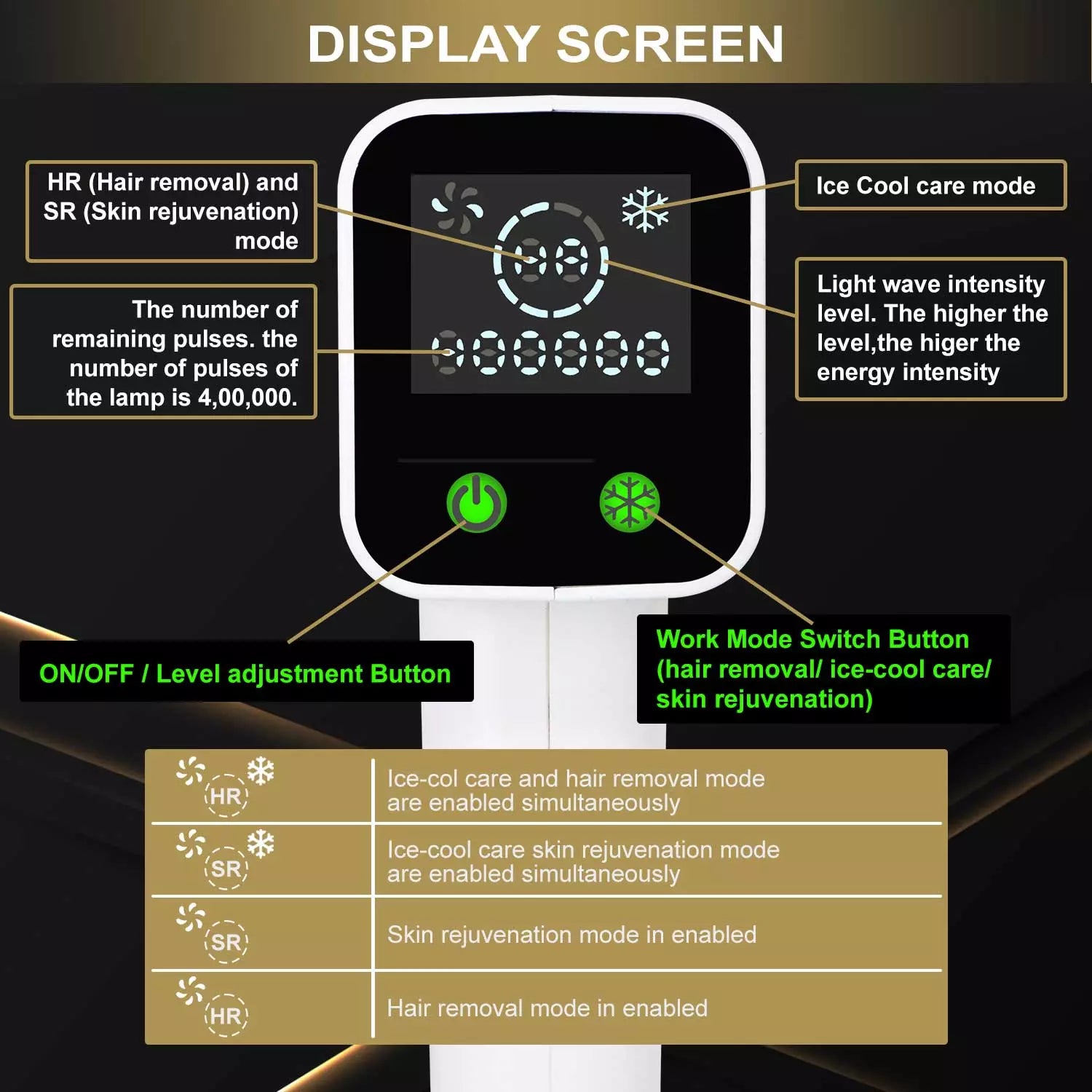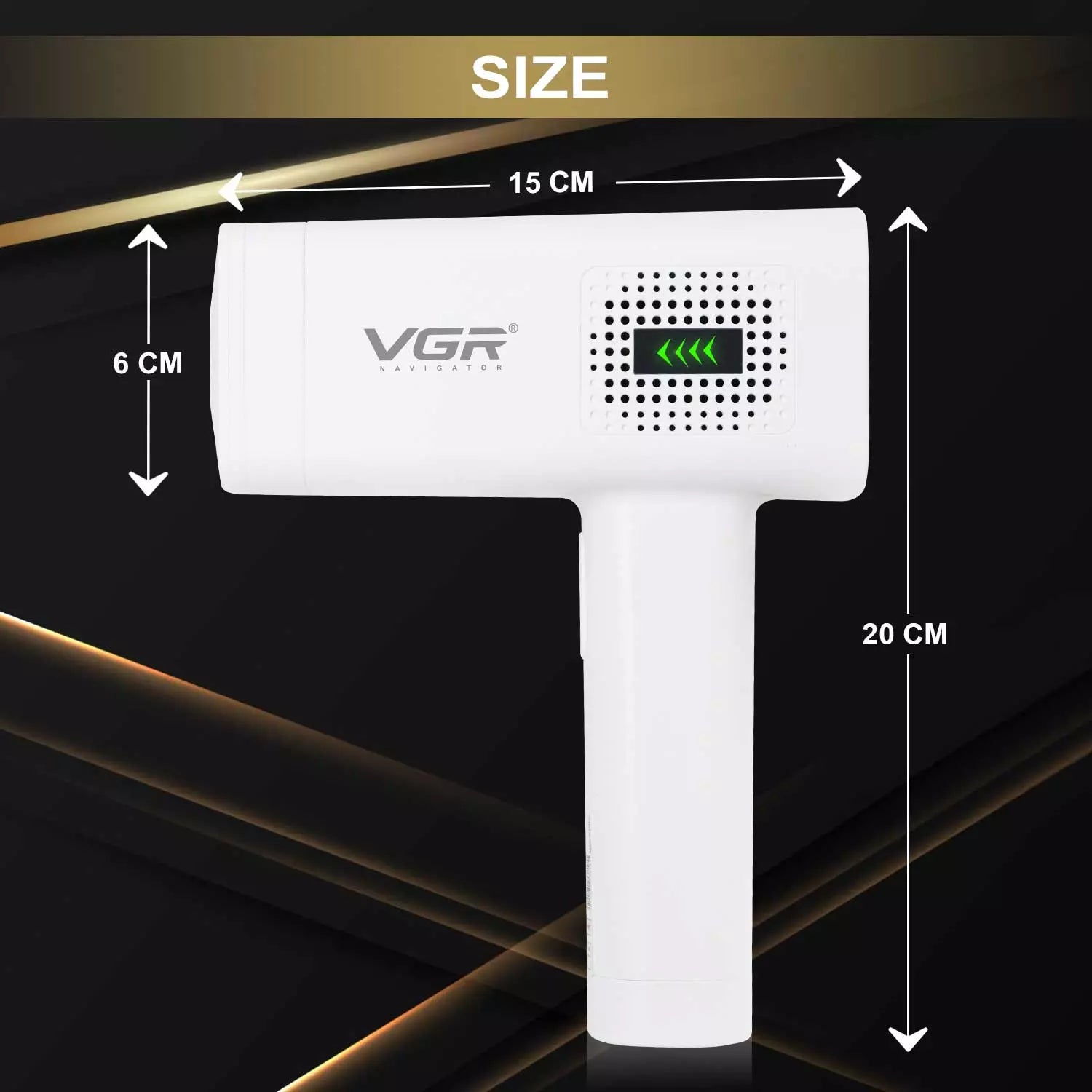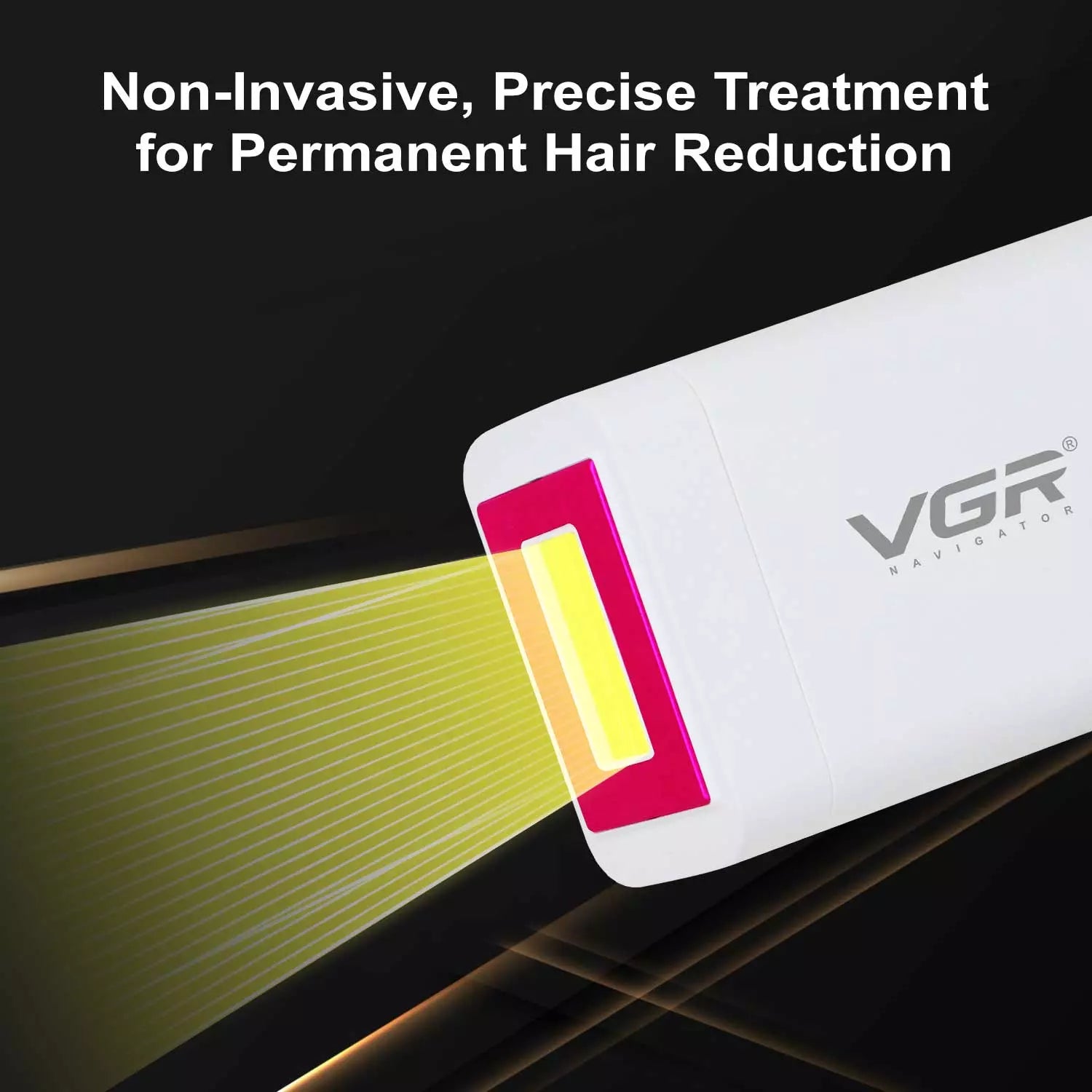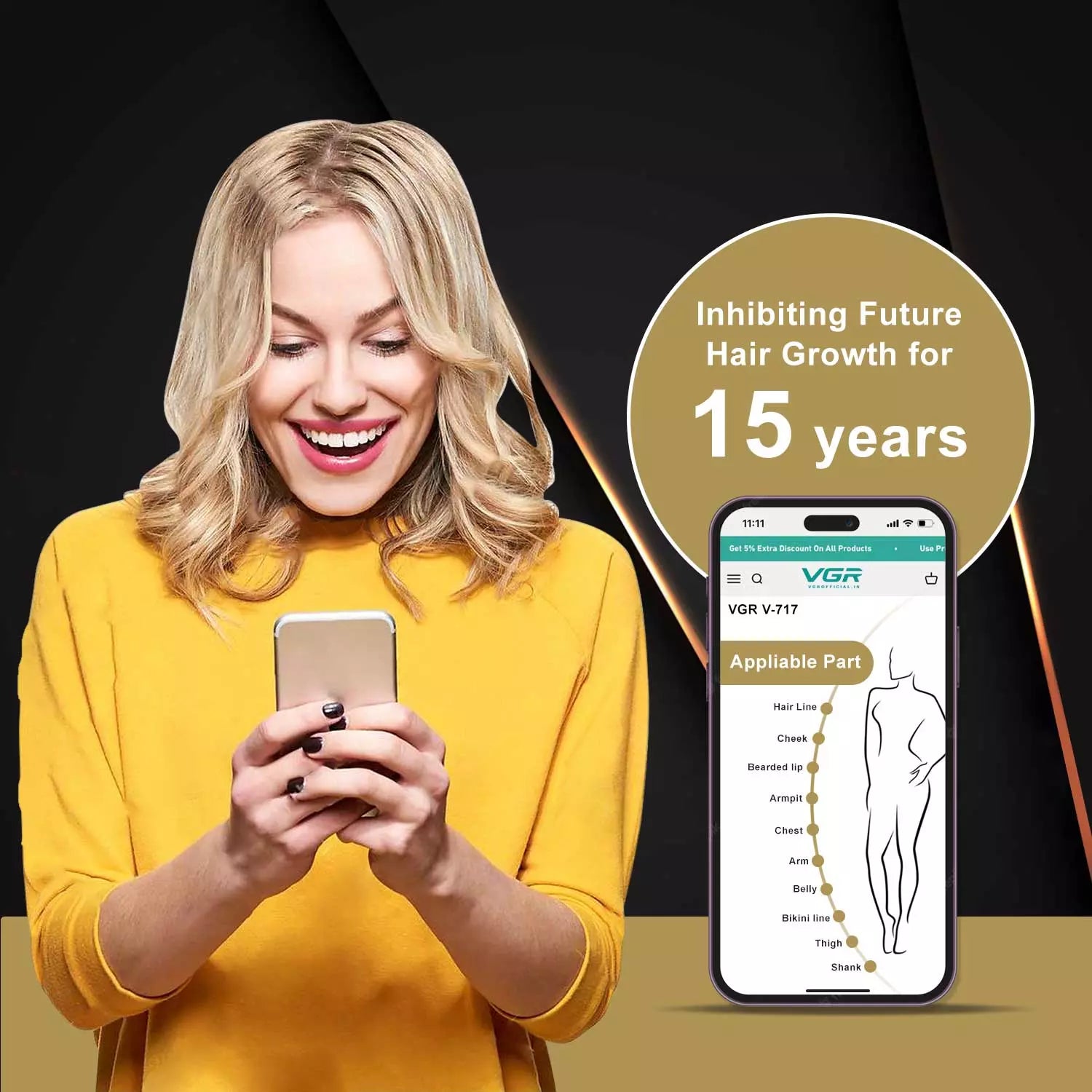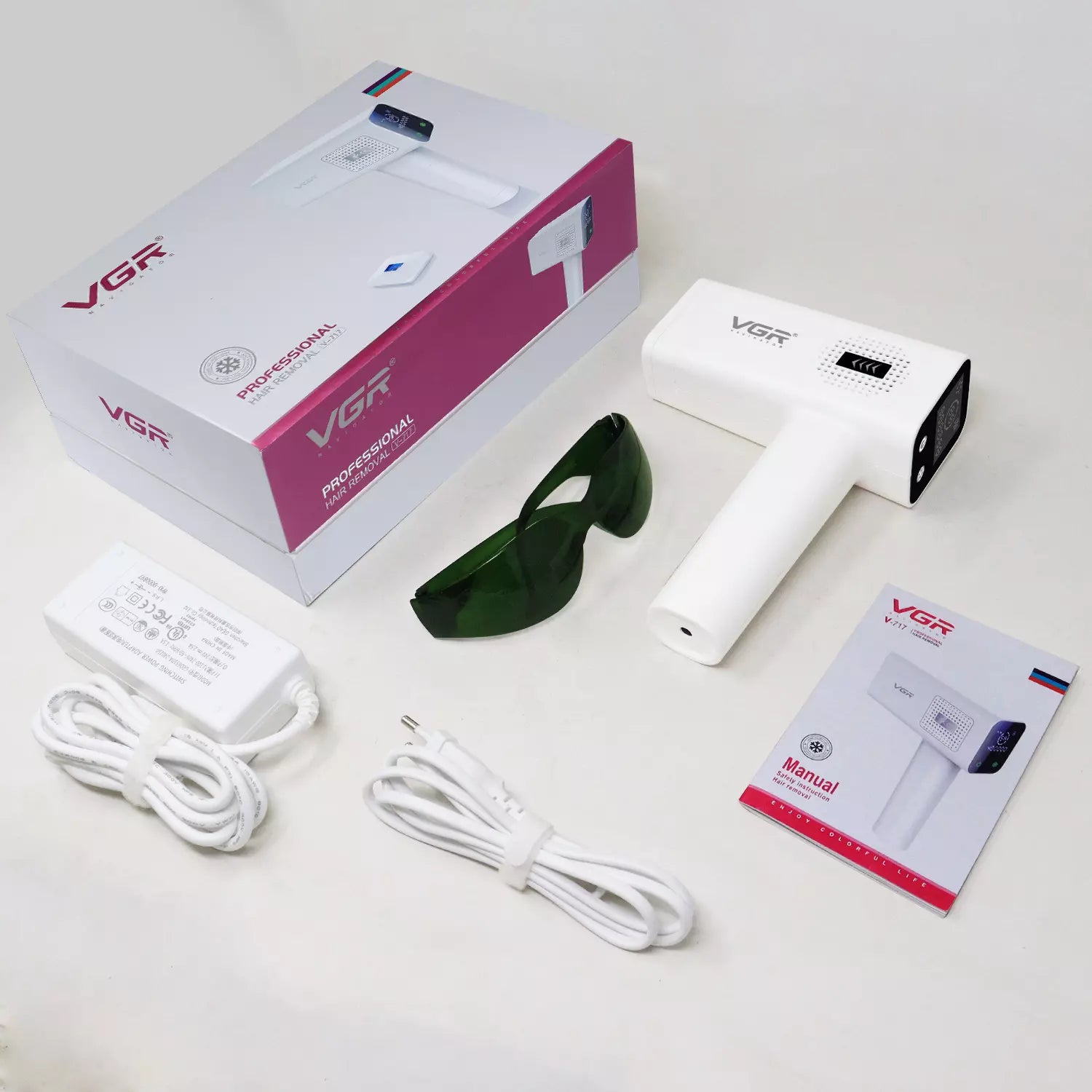 VGR V-717 Professional Hair Removal Laser Machin, White
---
🔺Integrated UV filter that prevents your skin from damage and 400,000 flashes with 2 modes.
🔺ICE COOL TECHNOLOGY doesn't let your skin feel heat and removes hair while keeping your skin cool.
🔺comes with a built-in COOLING SYSTEM to ensure a comfortable treatment.
🔺The smart DIGITAL DISPLAY informs you all about function and status.
---
VGR V-717 Professional Hair Removal laser

This VGR V-717 Professional hair removal machine is the ICE-cooling care hair removal device is a beauty product featuring hair removal, skin rejuvenation and ice-cold compress. With home pulsed light technology, the hair removal device integrates many optical technologies applicable to the field of beauty and health, which is one of the professional and practical products in this field.

Base on the ice-cool technology, the hair removal device with ice-cold compress function. When the ice-cool care mode is enable, it can reduce the excessive heat generated on the skin by photon irradiation and do ice-cold compresses during hair removal. It can effectively prevent burns and aches on the skin, thus giving appropriate care to your skin. Customer's comfort and safety always come first in the design of the hair removal device, which is manufactured in line with high quality standards. 

Intended Users

- The hair removal device is an over-the-counter instrument used to remove excess hairs for adult men or women. The treatment is a totally physical therapy.

Safety Warning 

1. This product is not recommended for women while pregnant or trying to get pregnant or nursing since this product have not tested among these women group.

2. The instrumental shall not be used continuously for more than 25 minutes. If the treatment area is relatively large, it can be divided into several times. 

3. The product shall be kept away from moisture and water. 

4. Never cover the ventilation port when using the product, which is used for heat radiation and temperature reduction for the product.

5. It is forbidden to disassemble the hair removal device without permission given the high voltage inside the product.
This product has no reviews yet.
This product has no reviews yet.