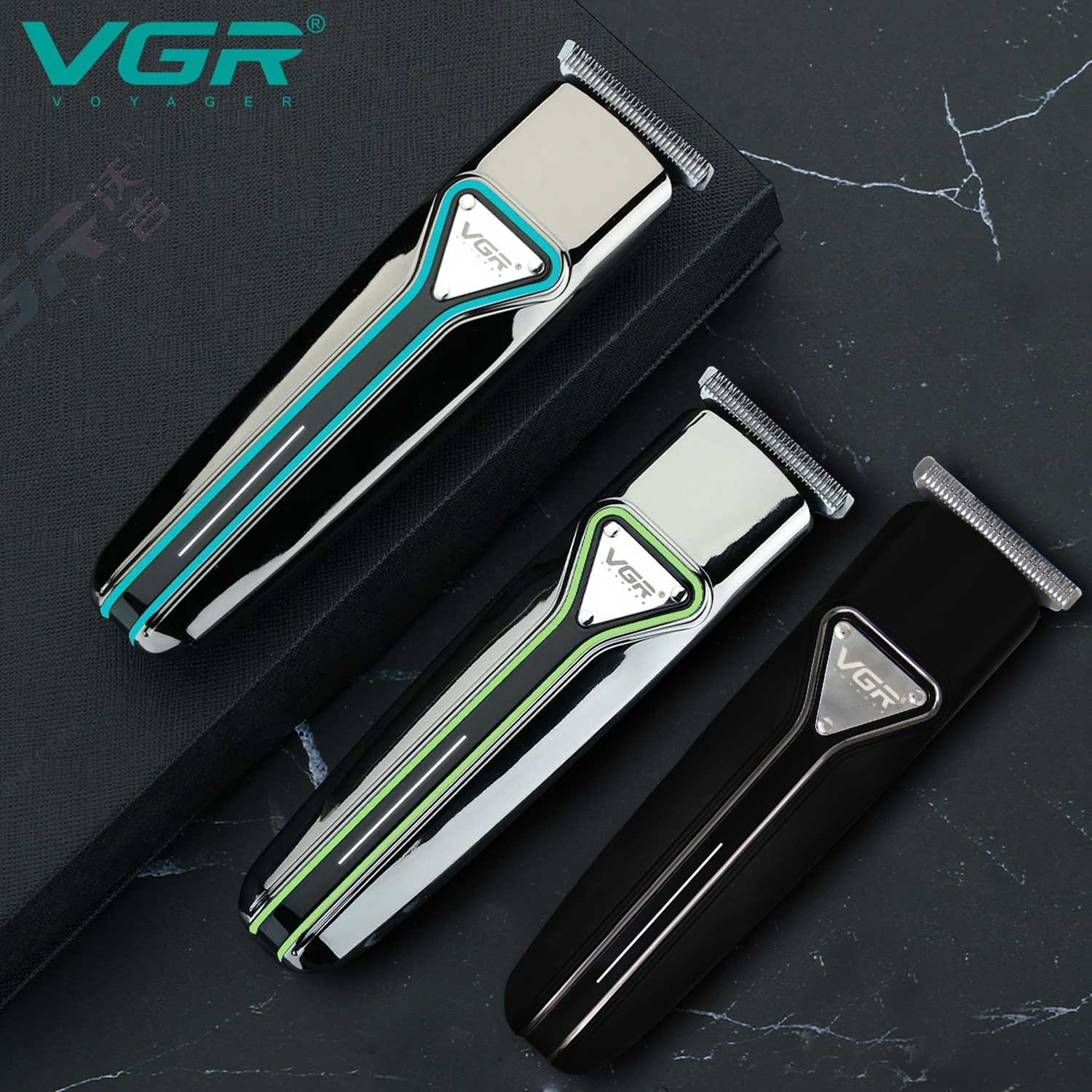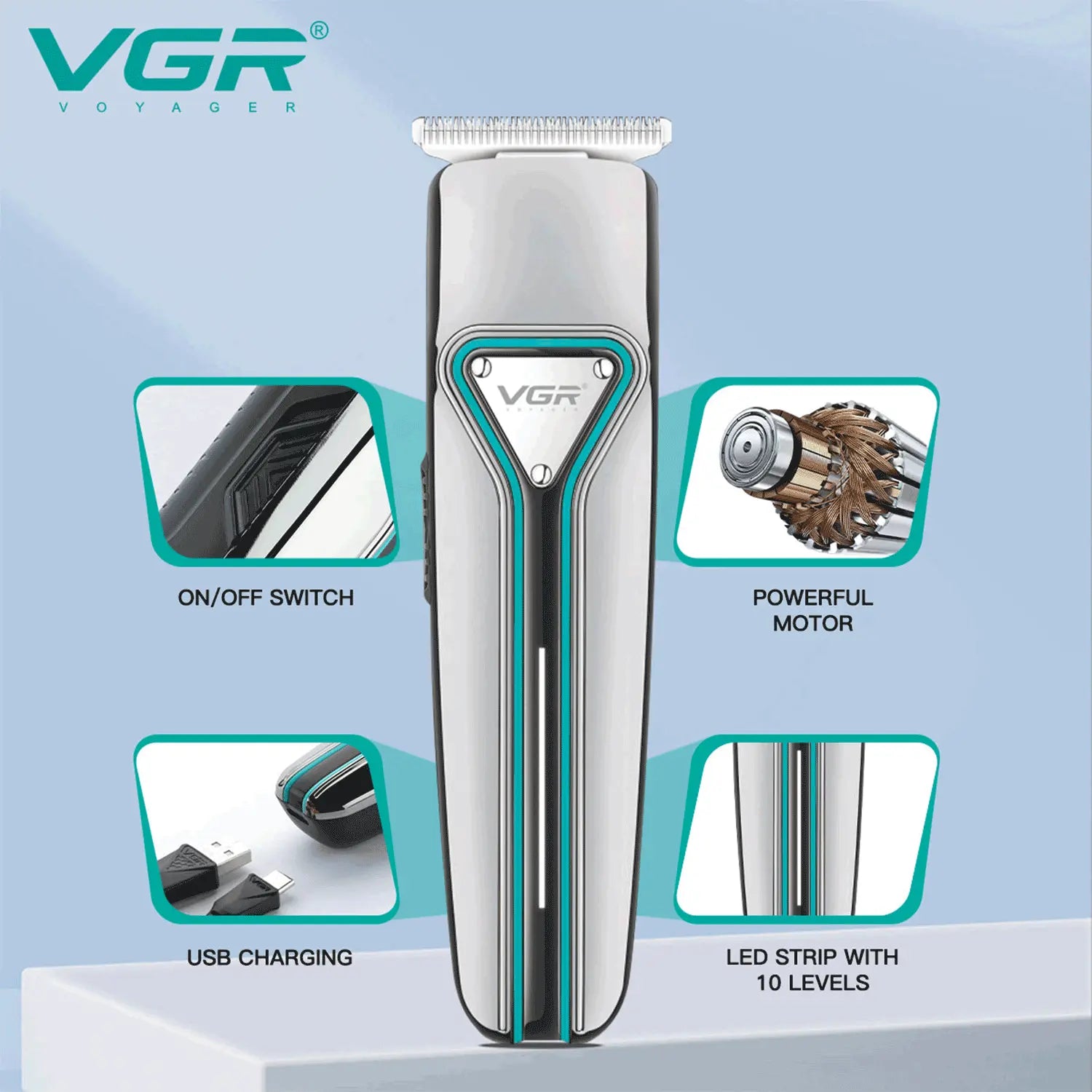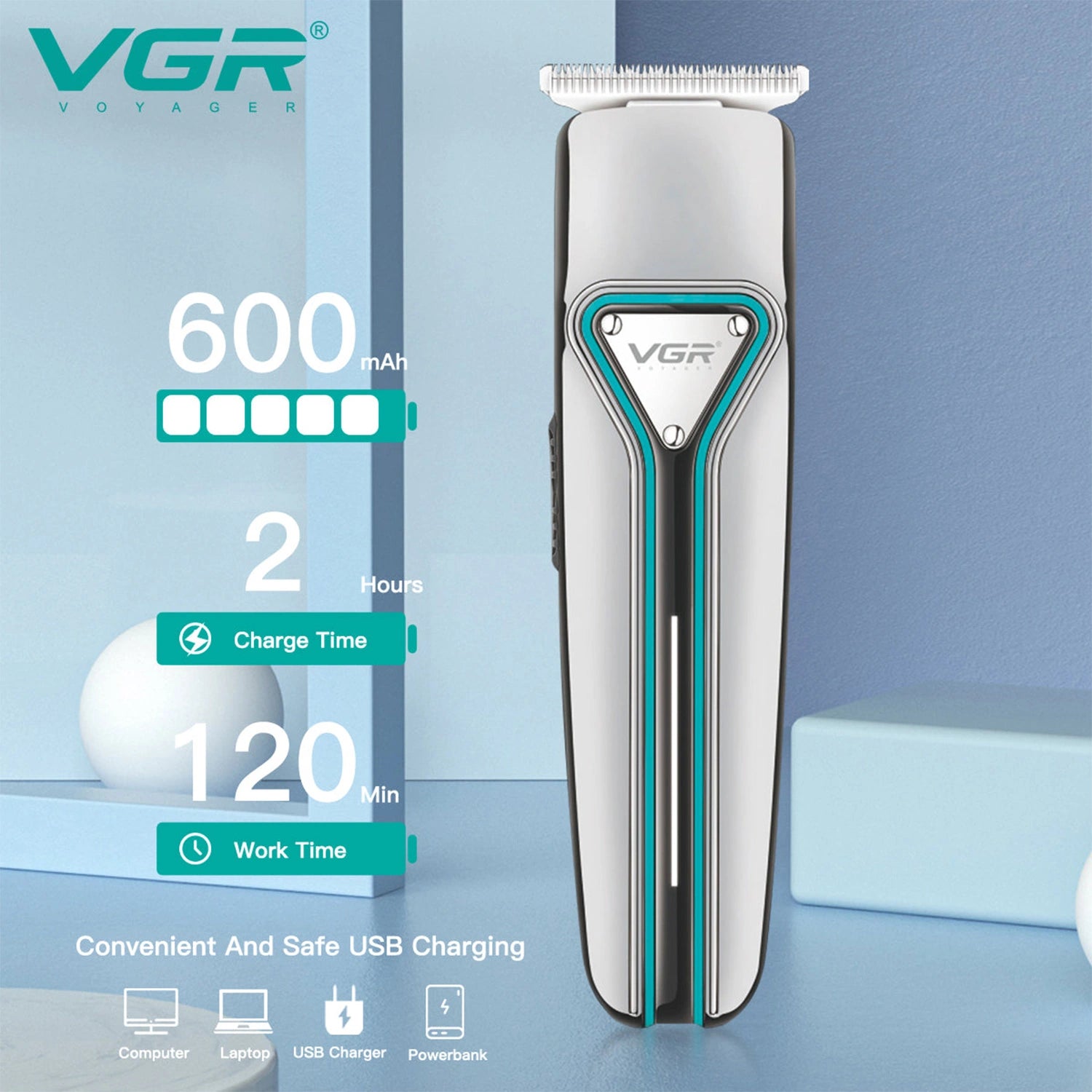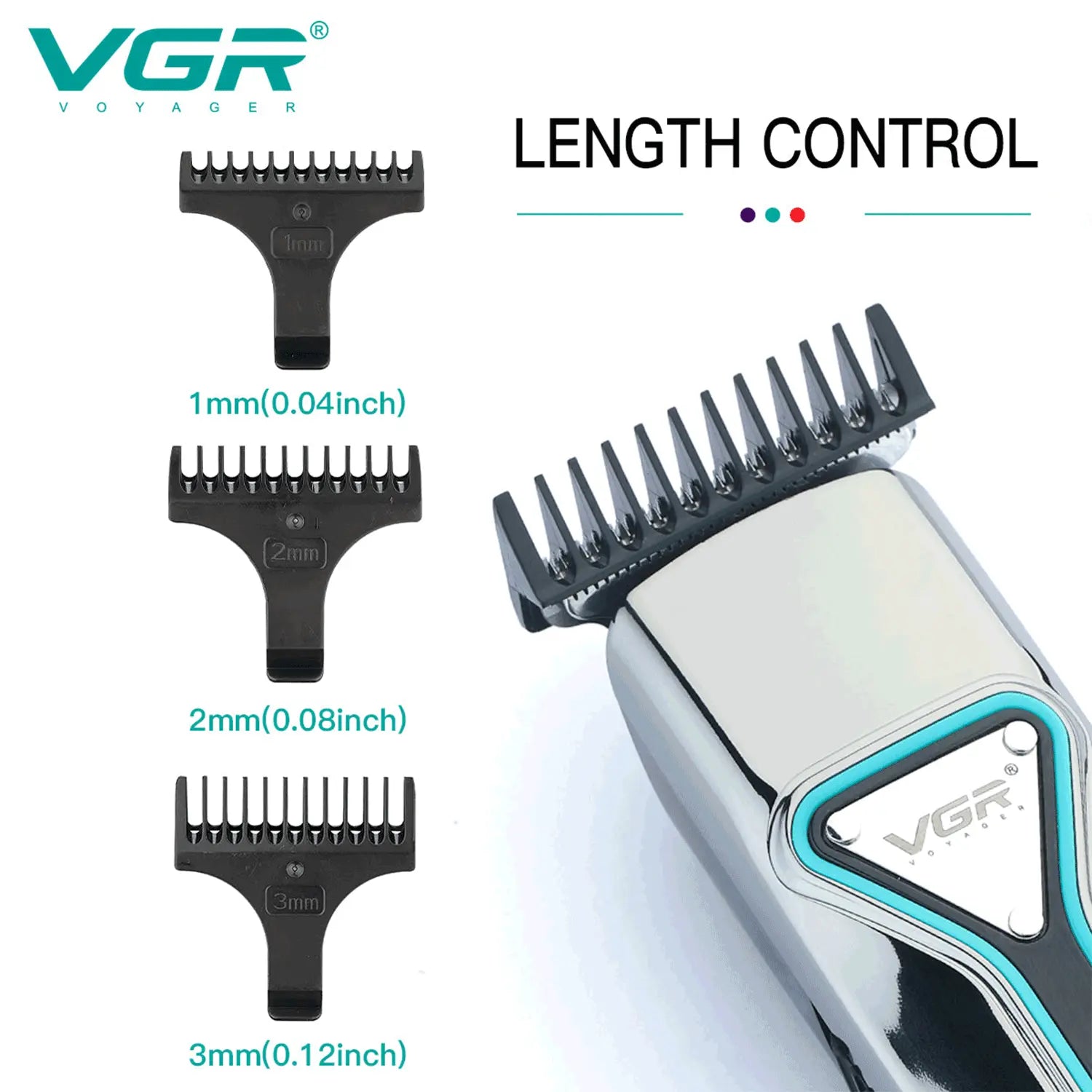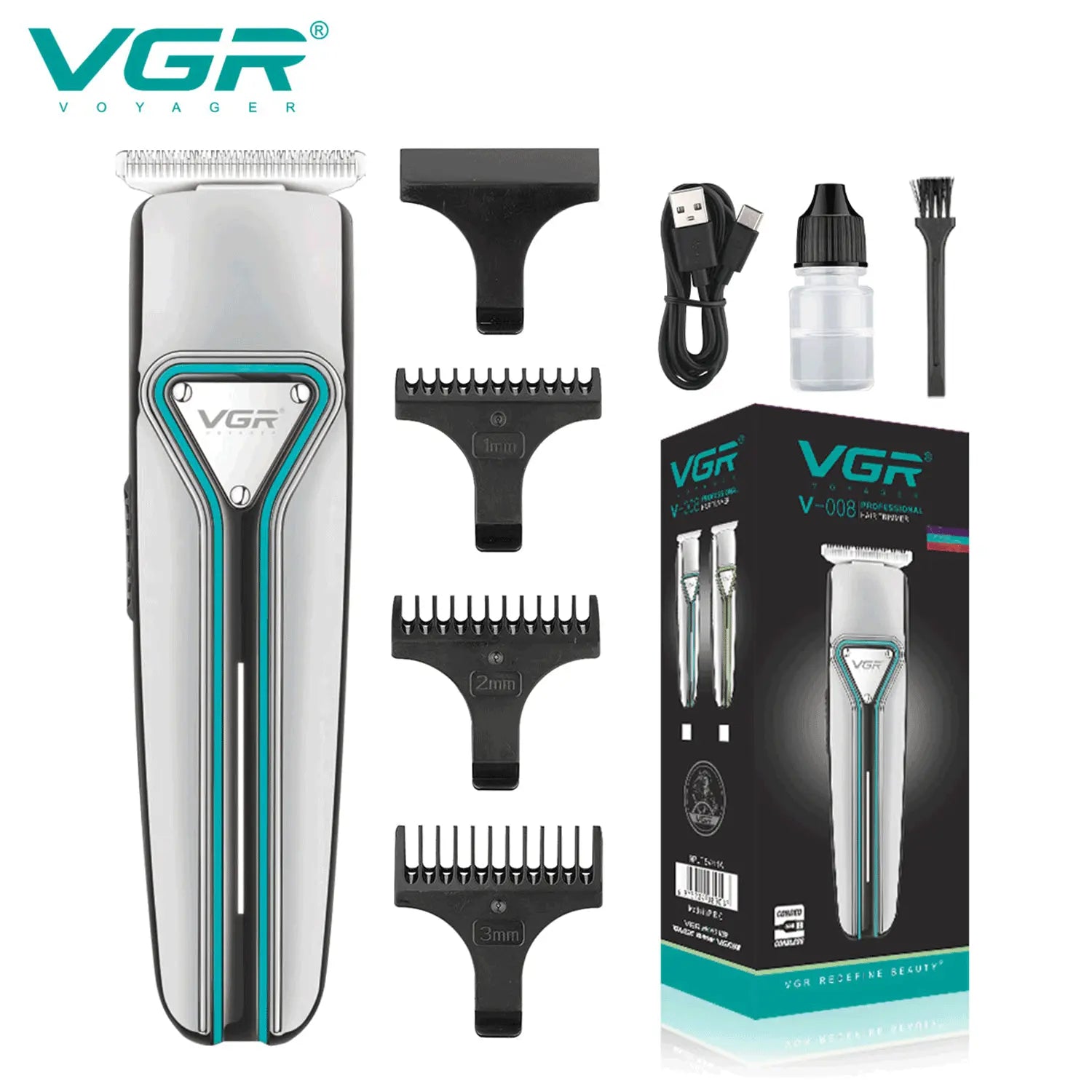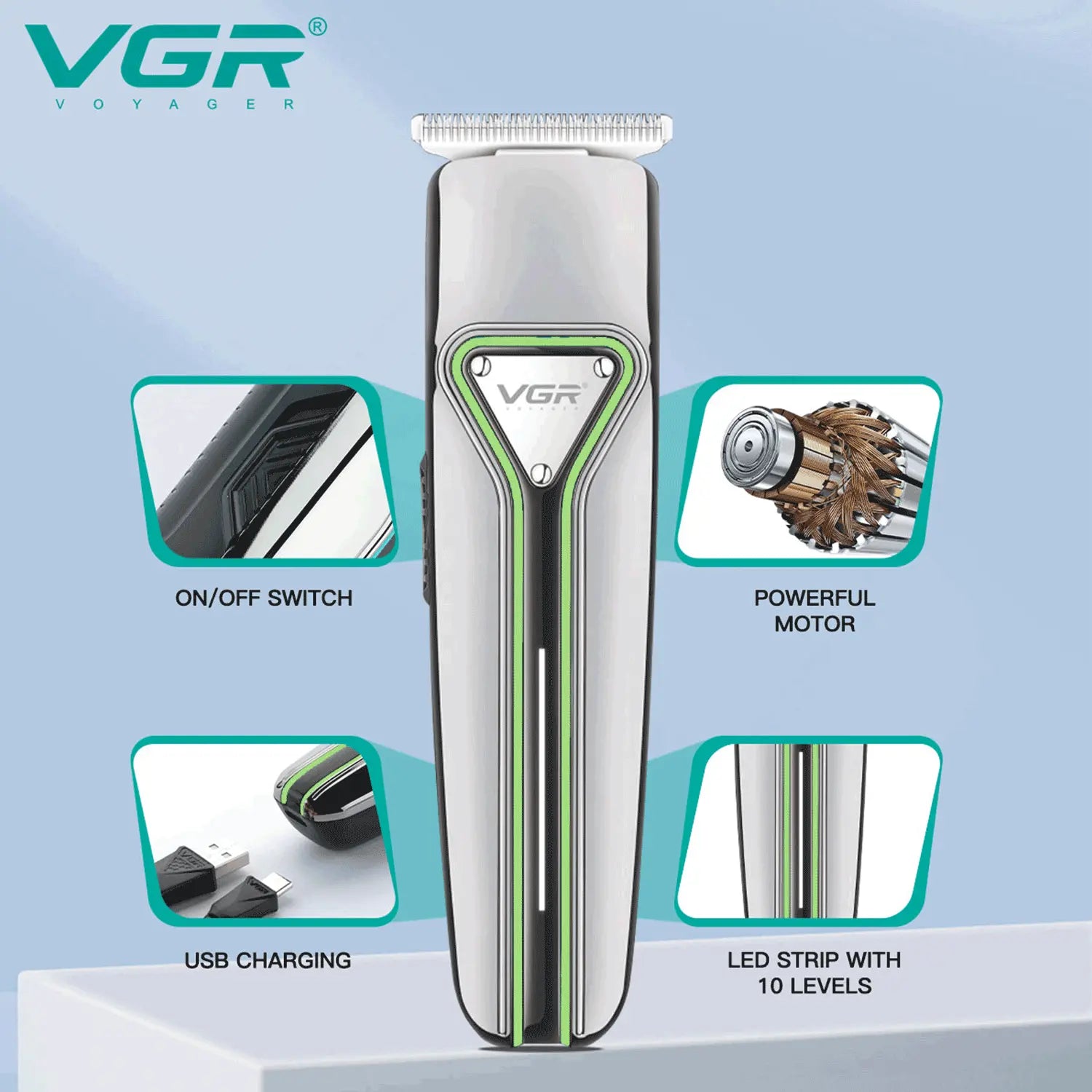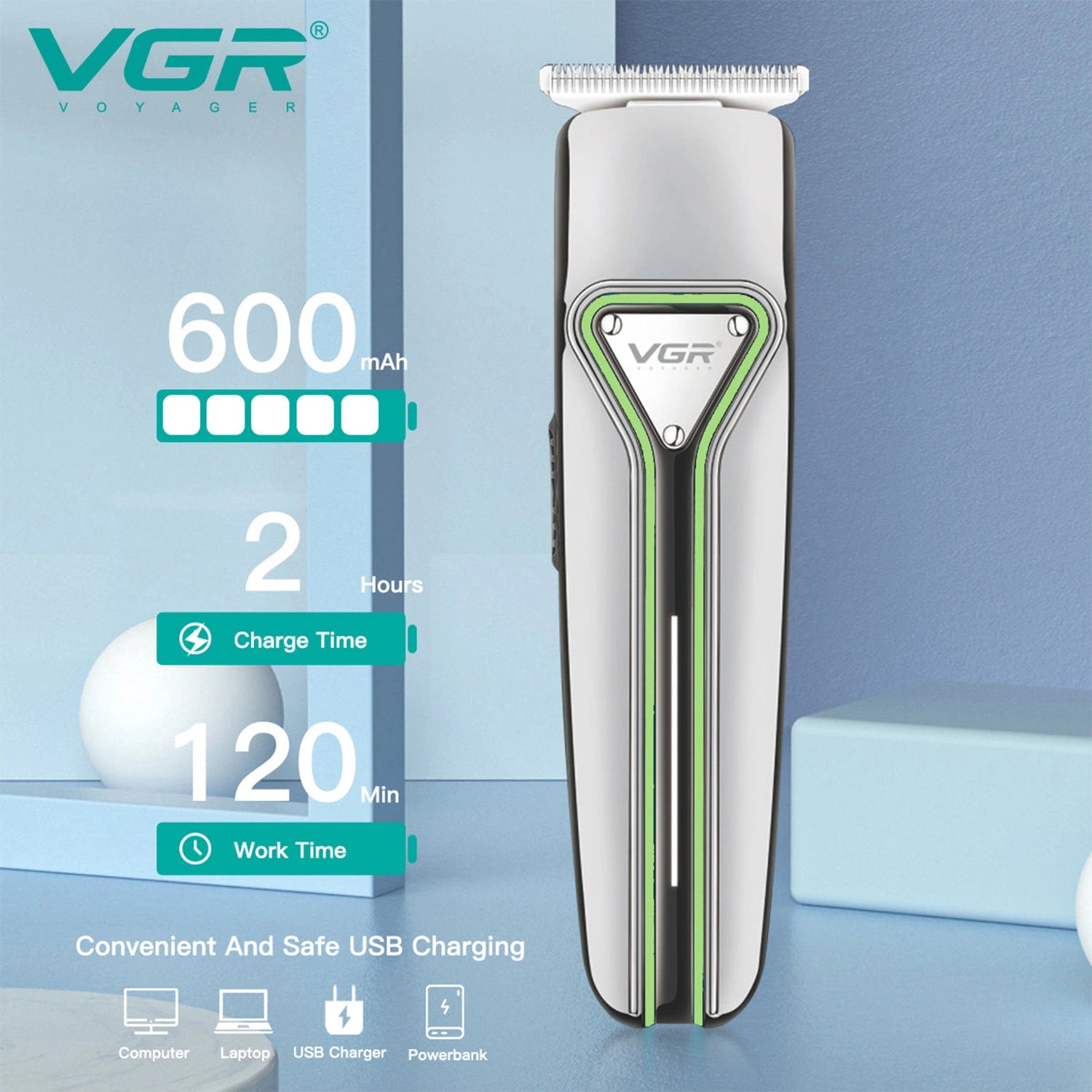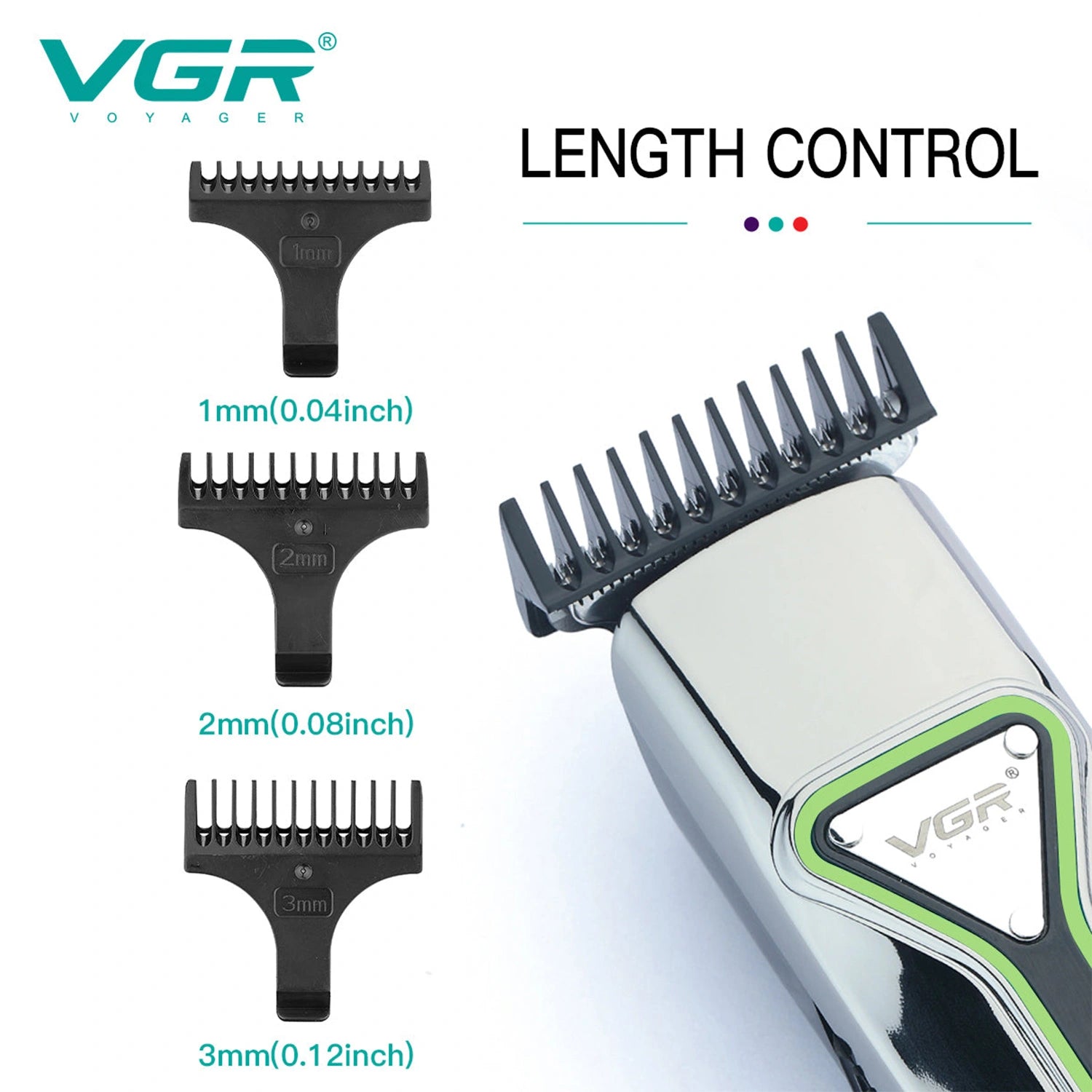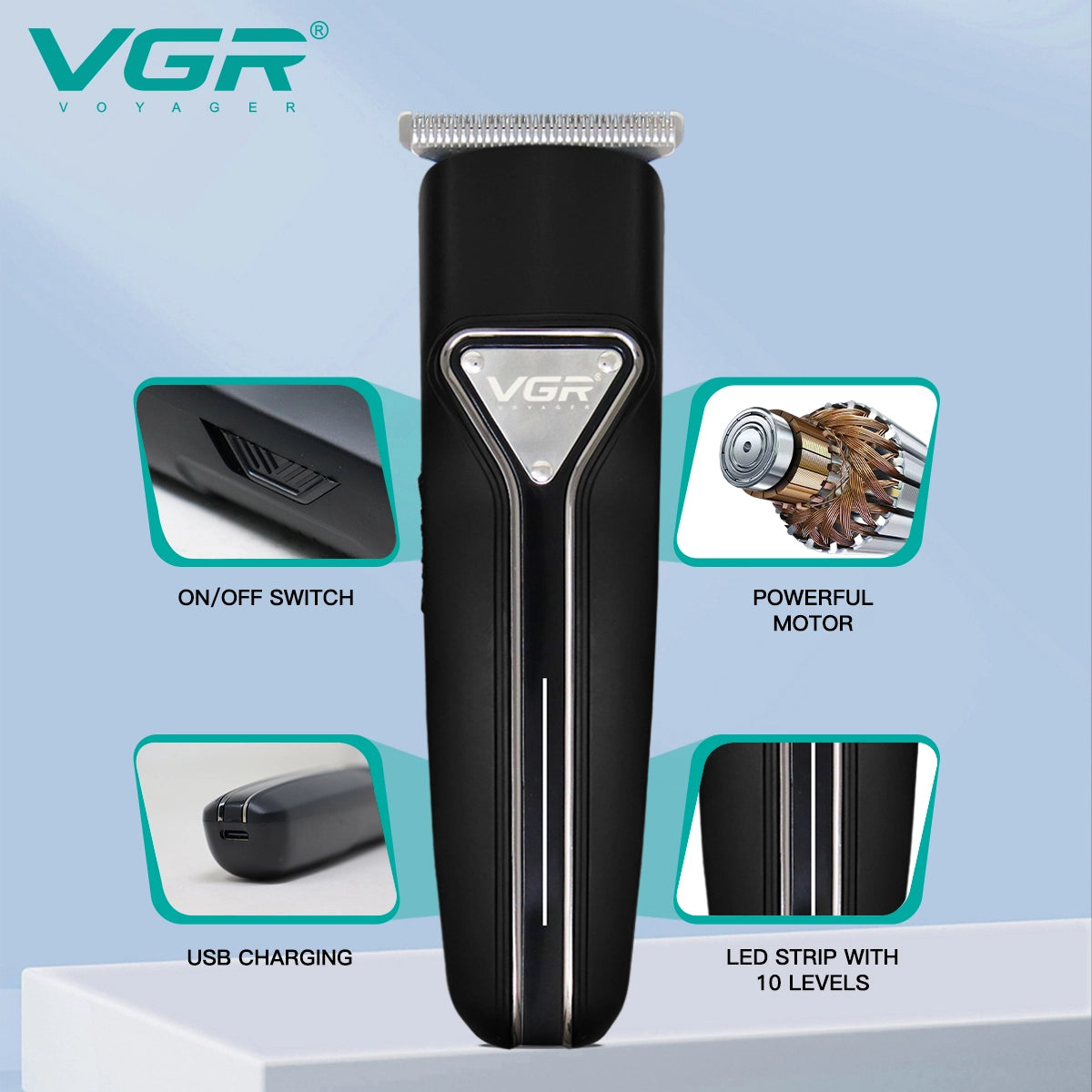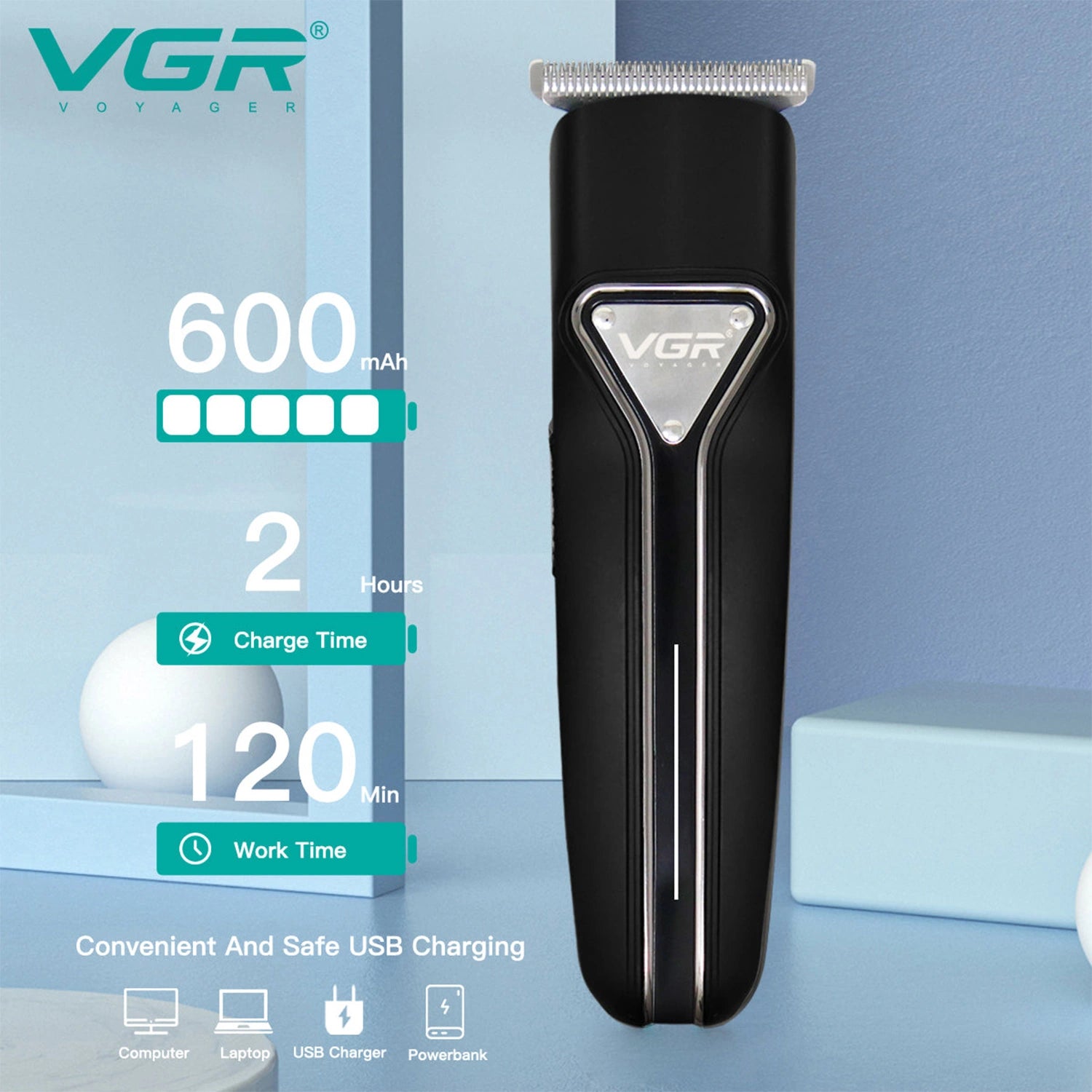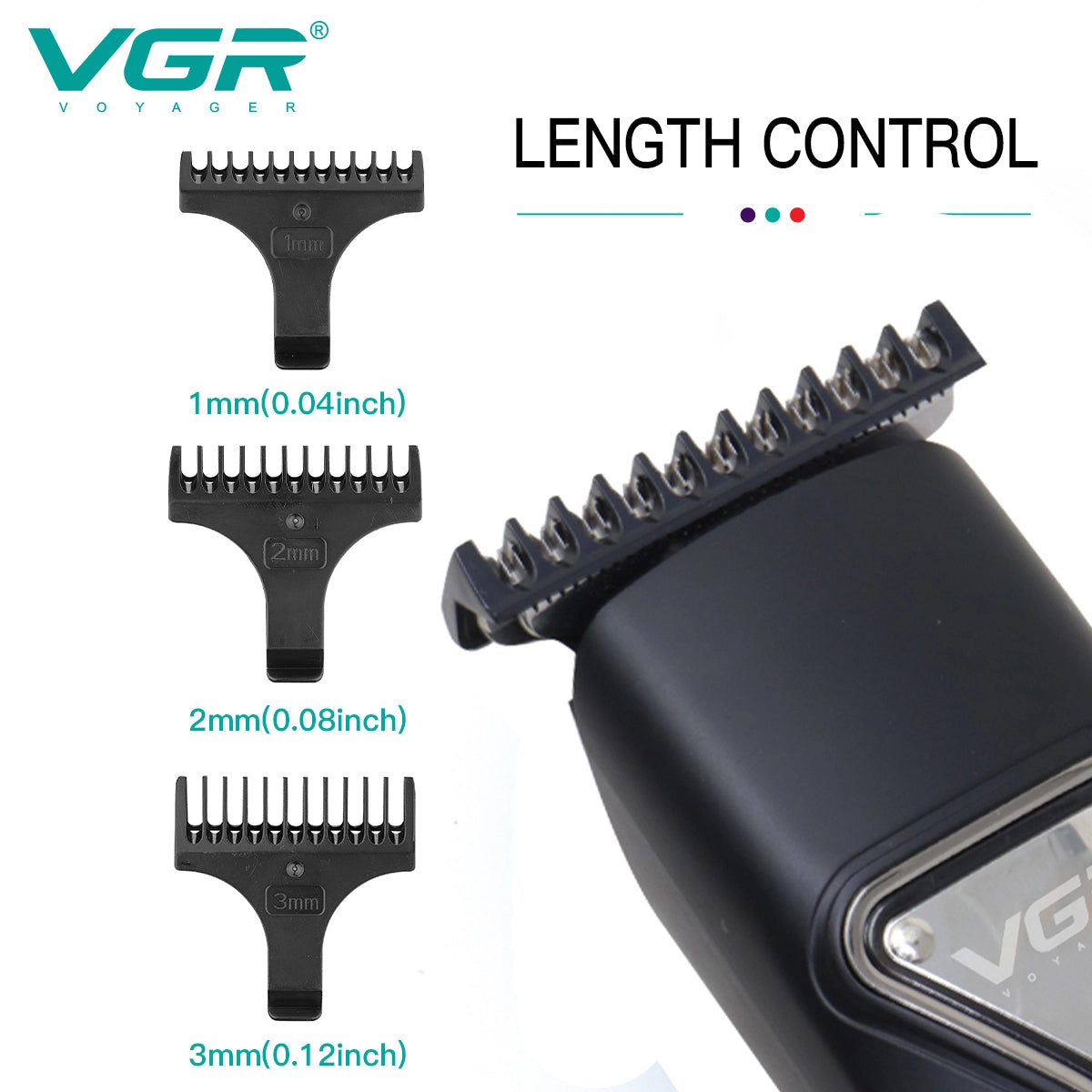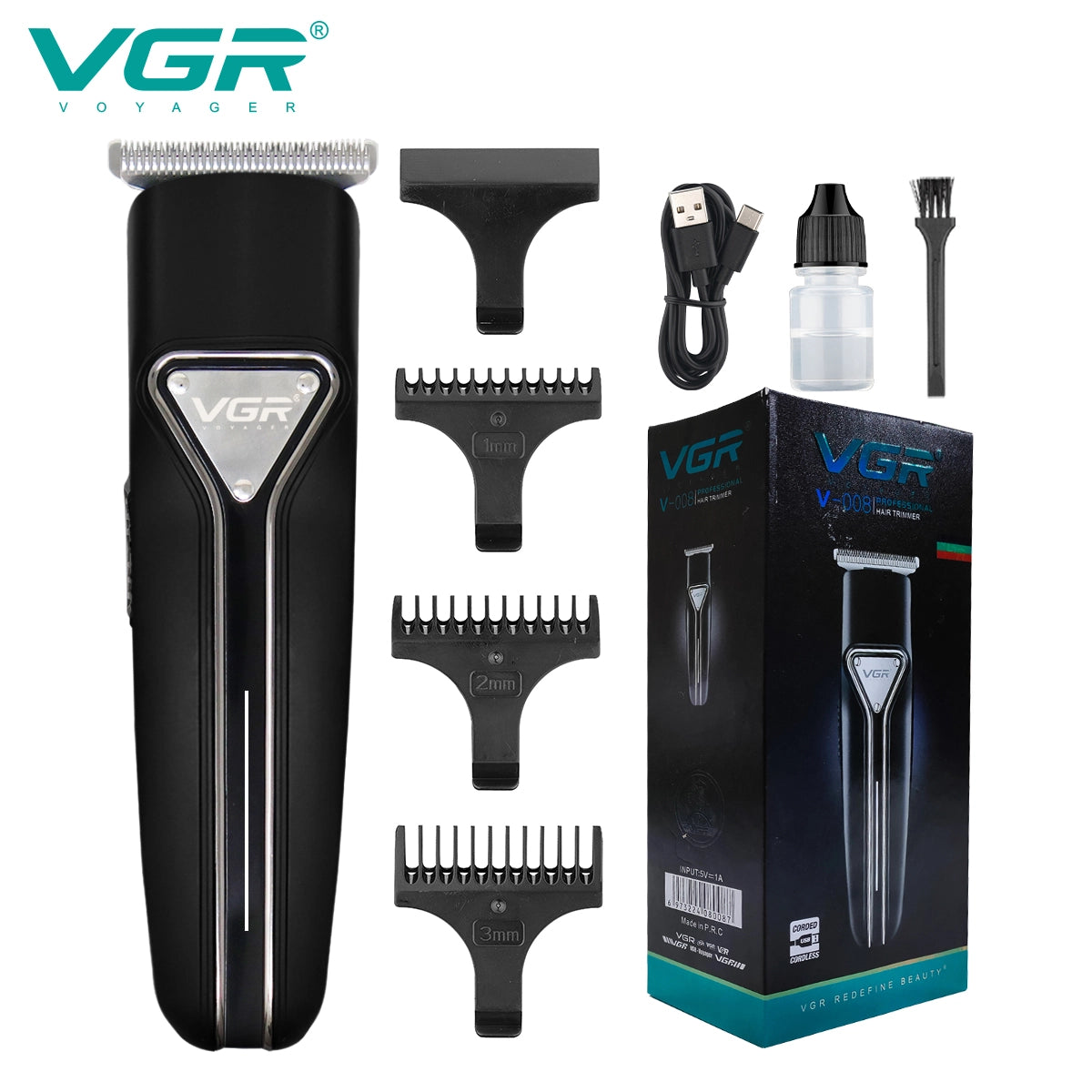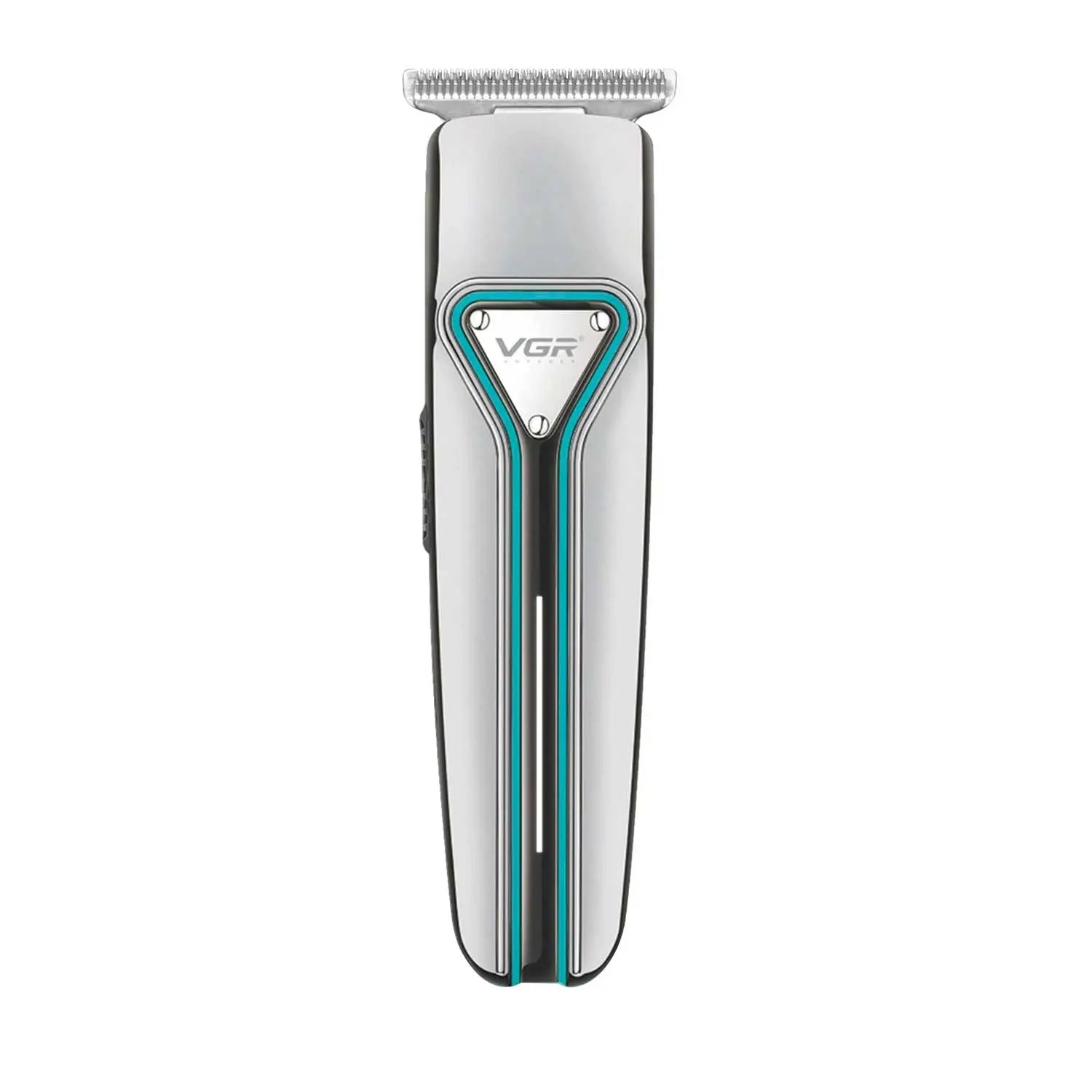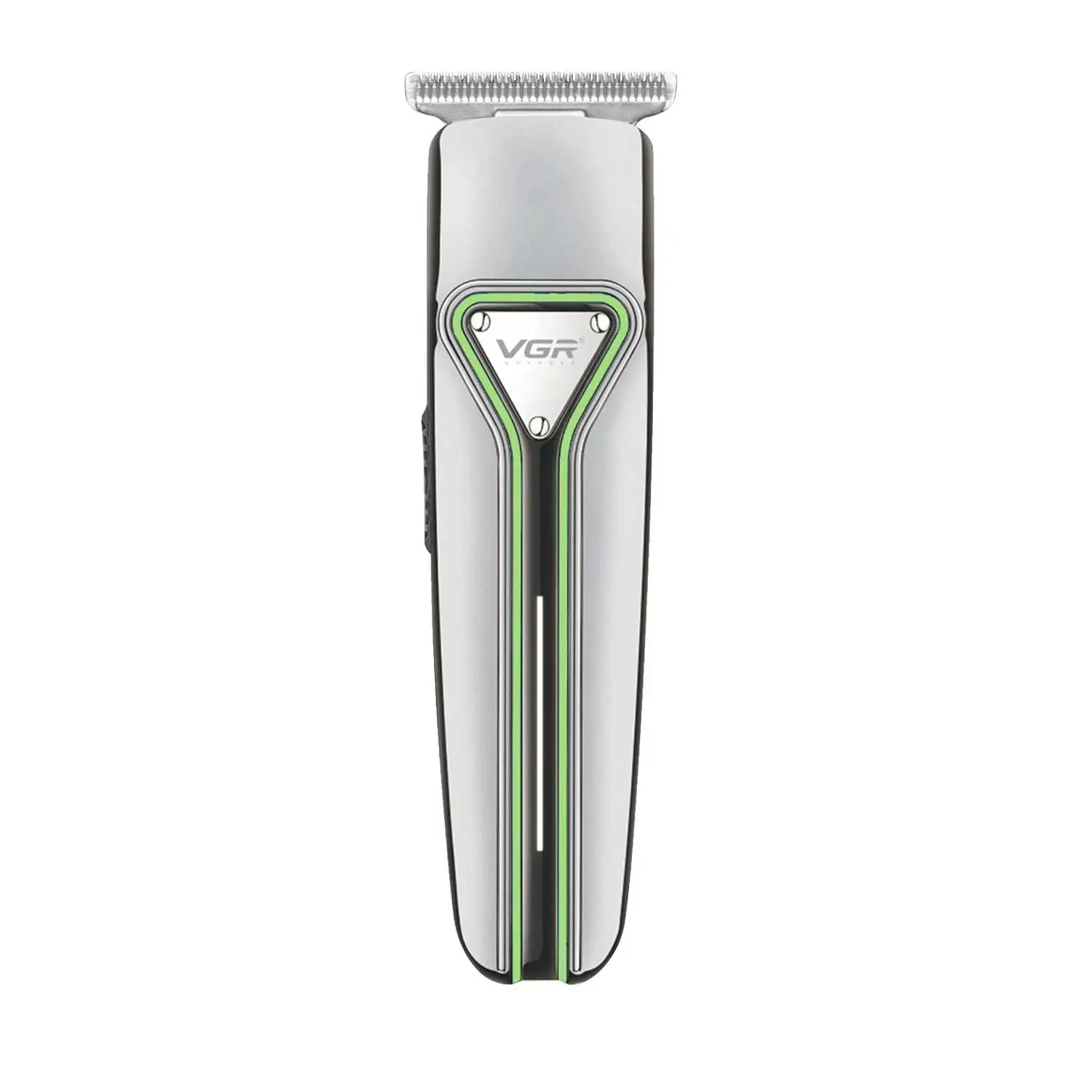 VGR V-008 Hair Trimmer For Men
---
🔺Battery- 600mAh Powerful Rechargeable Lithium Battery which provides 120 minutes runtime.
🔺Guide Combs- 3 Adjustable Guide Combs (1mm, 2mm, 3mm)
🔺Blade- T-Type Precision Stainless Steel Blade
Get Extra 5% Discount On All VGR Products
---
---
VGR V-008 Hair Trimmer For Men

This VGR V-008 hair trimmer is the best gift for family upgrade your personal care regimen. This device is a smart addition to your morning or evening routine. This hair trimmer offers a fast and smooth operation and is powered by lithium-ion technology. Motor Power: 6300+/-500RPM This model features several lengths of attachments, a detail trimmer for touch-ups, make your haircutting experience smooth. It is also equipped with self-sharpening high Stainless steel blades. Enjoy a snag-free cut in the comfort of your own home with this.

VGR V-008 Professional hair trimmer blade designed for home haircut, the enhanced self-sharpening precision durable blades are high stainless-steel, making it lasts long and cut off any hair smoothly, quickly, easily, efficiently and precisely. This hair trimmer is built is USB Fast Rechargeable 600mAh lithium battery. Trimmer machine provides Up to about 120 minutes clipping time by only about 2-hour charging. High performance can be achieved anywhere. Long-lasting lithium battery is perfect for travel.

 

Maintenance and Care Guidelines:

For the longer  life of the appliance there are few points to keep in mind. After every use of VGR V-008 clean and lubricant if required. Below are the few do's and don'ts for a proper care of this hair trimmer:

Do's

Clean the unit with a soft dry cloth.

Keep the trimmer free from dirt.

Clean before and after use for the best experience.

Reach the support team in case the device doesn't function  properly.

Dispose of the appliance in compliance with the European Directive 

2002/96/EC.

Don'ts

Dip the unit into the water.

Use solvents and detergents for cleaning.  

Try to repair the unit by yourself, your warranty will lapse.

Allow your children to use it without adult supervision, it might hurt them.

 
Powerful rechargeable lithium battery
Product specification
VGR V-008 Hair Trimmer For Men
This VGR V-008 hair trimmer is made up of premium stainless steel and T-type blades protect you skin from harm. Also the blade is specially designed for men's personal use and this trimmer for men is so light weight. To provides you a more effective, efficient and smooth cut and trim. This VGR hair trimmer is very good for beard styling and also for hair styling. The VGR trimmer for men kit comes with 3 adjustable guide combs( 1mm, 2mm, 3mm). With this provided guide combs you can easily adjust range and get your desired length of cut and trim.

Technical Details:
This VGR V-008 hair trimmer is built in rechargeable 600mAh powerful lithium-ion battery. This VGR trimmer takes just 2 hours for full charge. After full charge this VGR men's trimmer provides you with a continuous runtime of around 120 minutes of wireless cutting. This trimmer is completely handy to carry and you can charge this trimmer anywhere anytime with use of USB Type-C charging cable. Also you can charge this trimmer via power bank, adapters, a computer, or other devices can all be used to charge it. Also this VGR professional trimmer for men can be use while charging. Because this VGR trimmer is for cord and cordless use.

It is advised to clean and oil the trimmer's blade more often after using it for better and long-term performance of the men's hair trimmer. Both the cleaning brush and oil comes along with the package itself. 10 modes on an LED strip light that displays the battery percentage. It flashes from low to high when it is in charging mode, and it is fully lit when it is fully charged. Also this trimmer is now available in 3 color variants.
LED Display
Only Strip Indicator Light
Power Cord
USB Type-C Charging Cable
Guide Combs
3x Guide Combs (1mm, 2mm, 3mm, )
Other Accessories
1. Lubricant Oil Bottle
2. Cleaning Brush
You may also like
Sold out
Save 28%
Save 35%
Save 30%
Save 32%
Save 19%
Sold out
Sold out
Save 26%
Save 28%
Sold out
Sold out
Save 31%
Save 25%
Sold out
Sold out
Sold out
Save 30%
Save 30%
Save 25%
This product is rated 4.8 of 5.0 stars.
It has received 33 reviews.
The trimmer is lightweight yet feels robust in hand, providing a comfortable grip during use.
The trimmer is lightweight yet feels robust in hand, providing a comfortable grip during use.
The adjustable cutting lengths cater to a variety of styles, giving users the flexibility to experiment with their look.