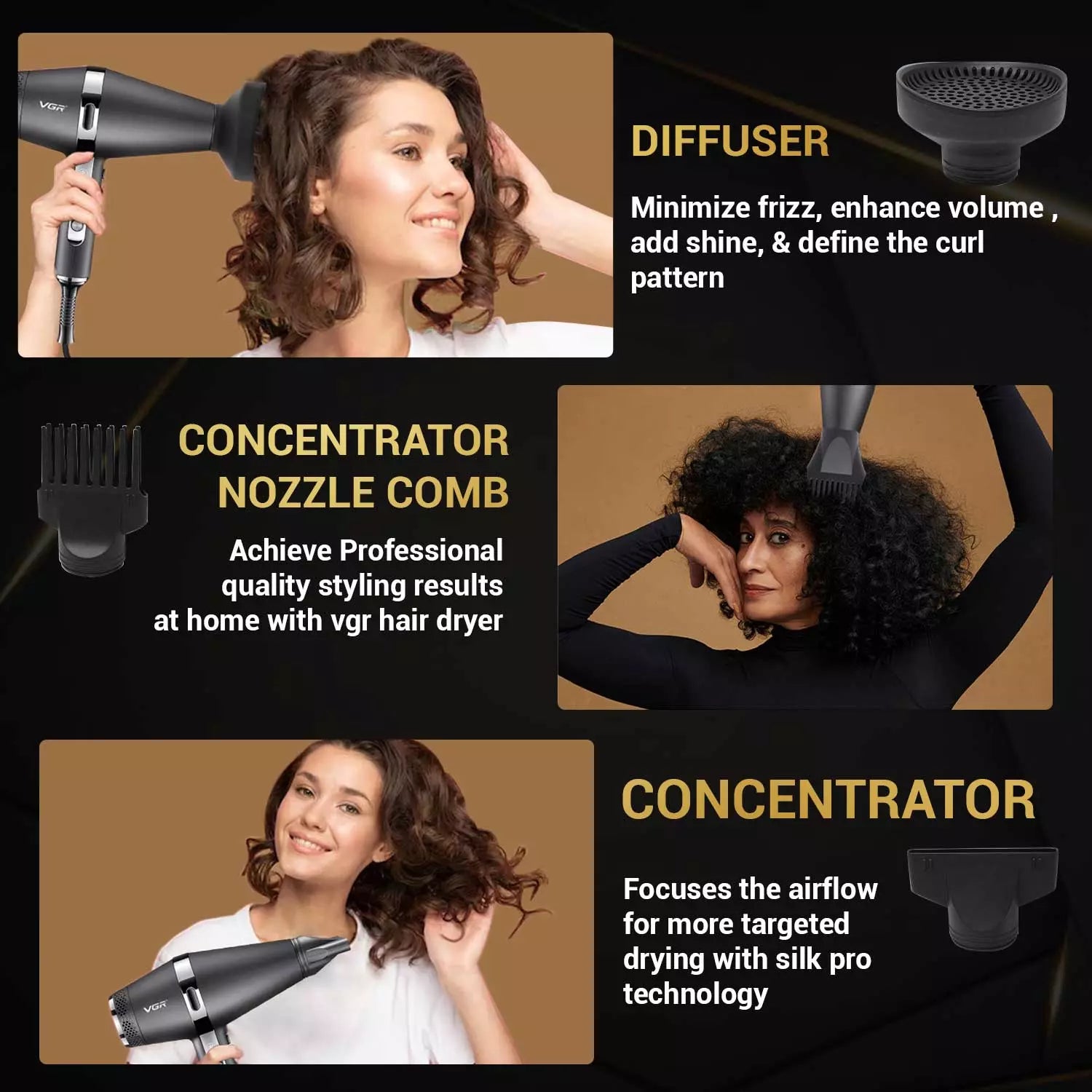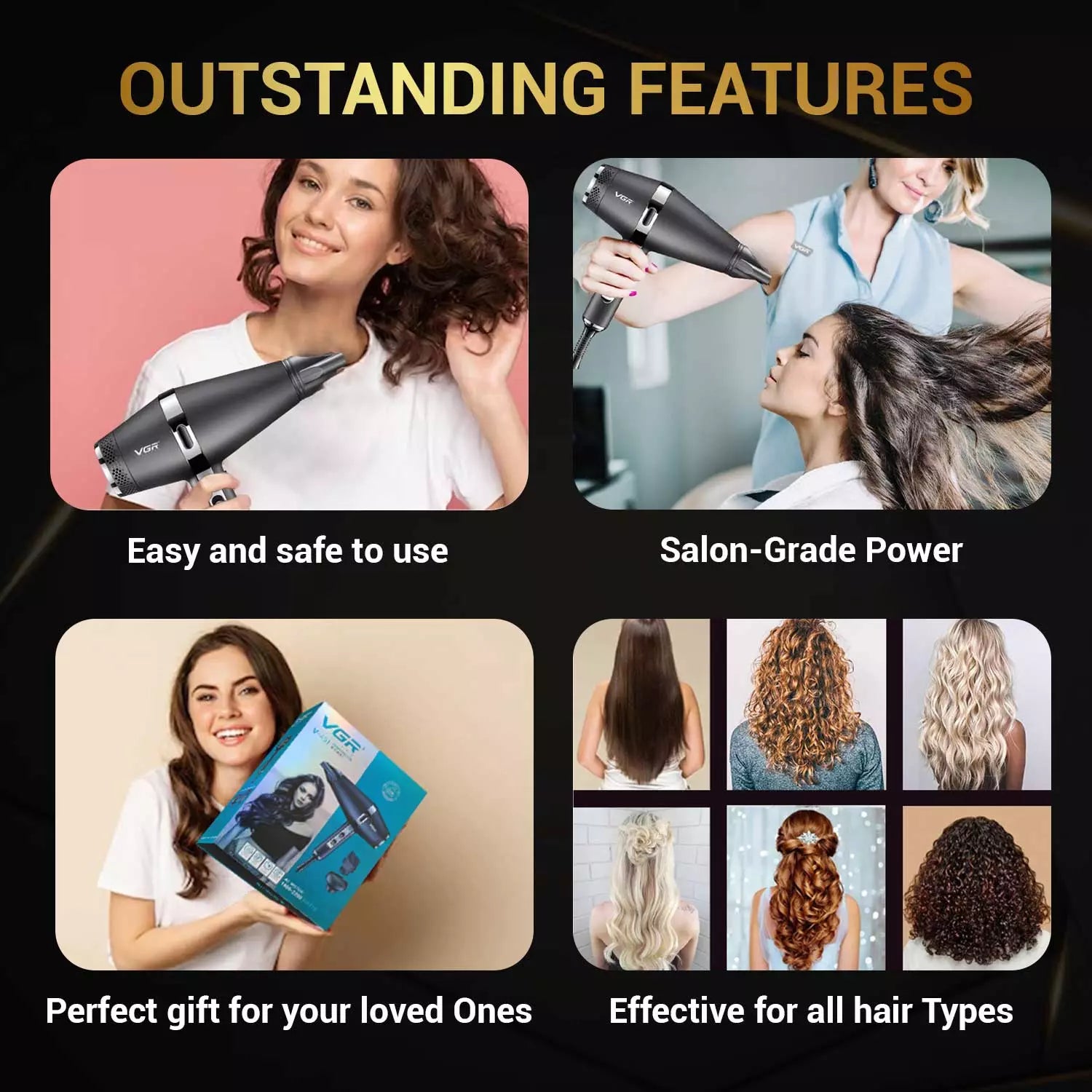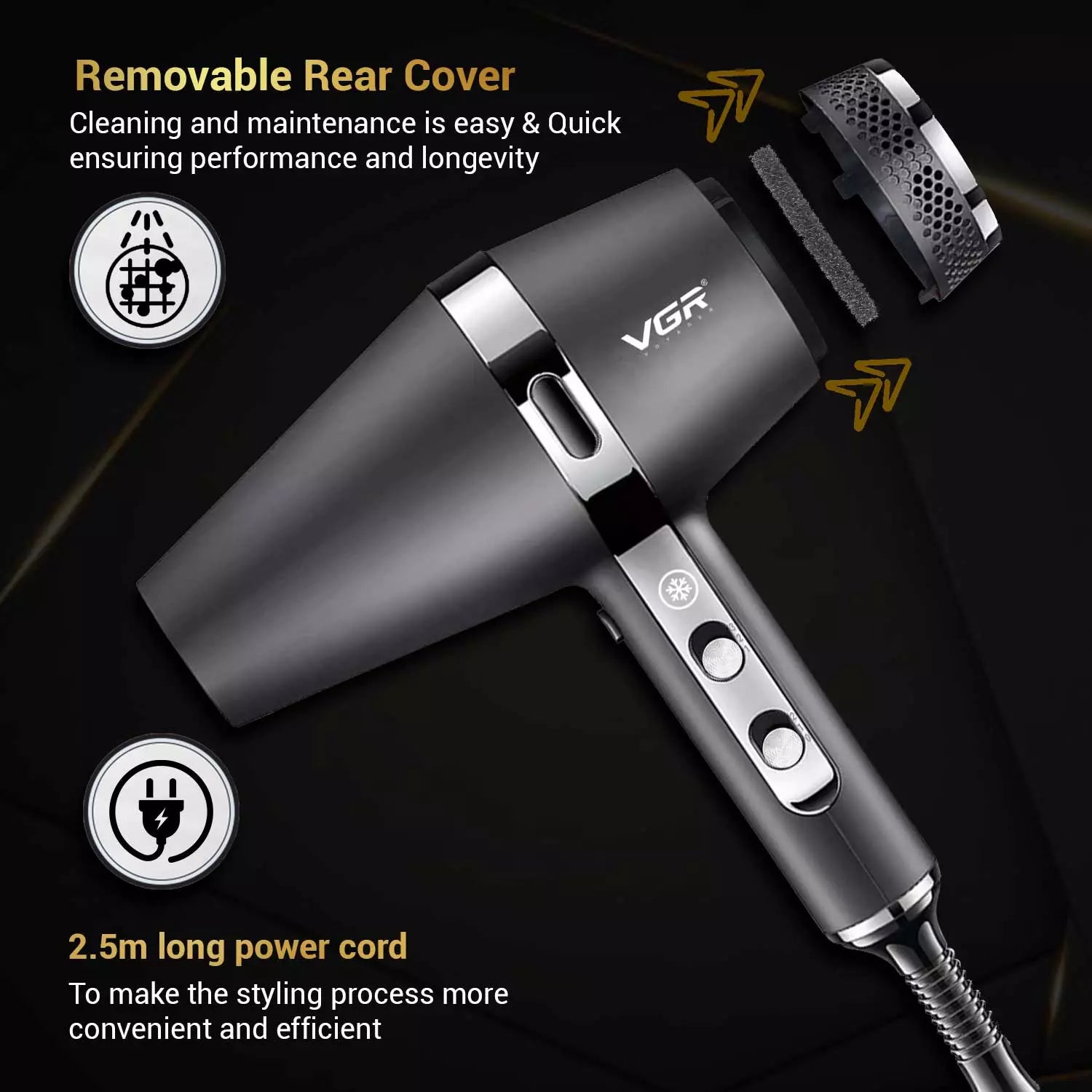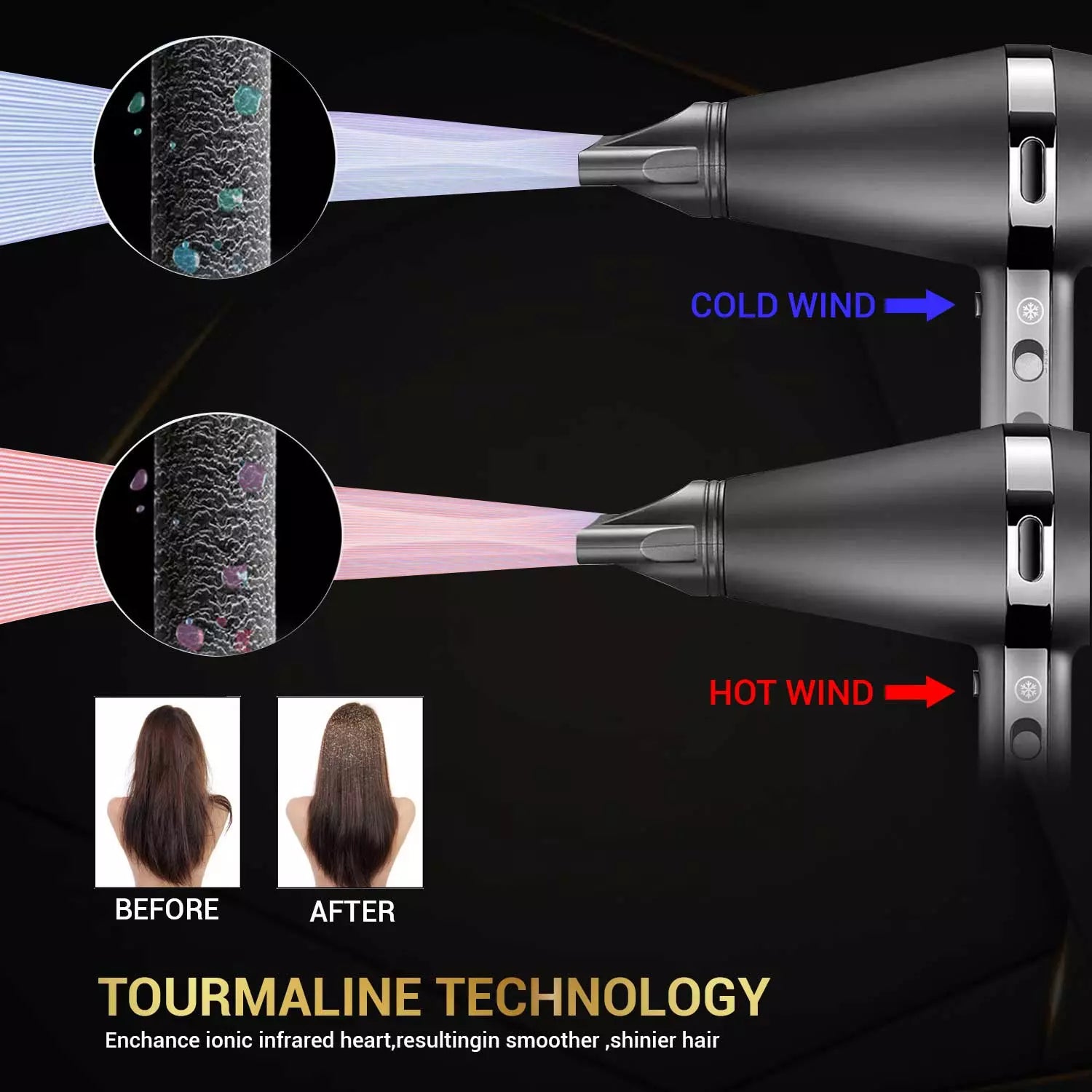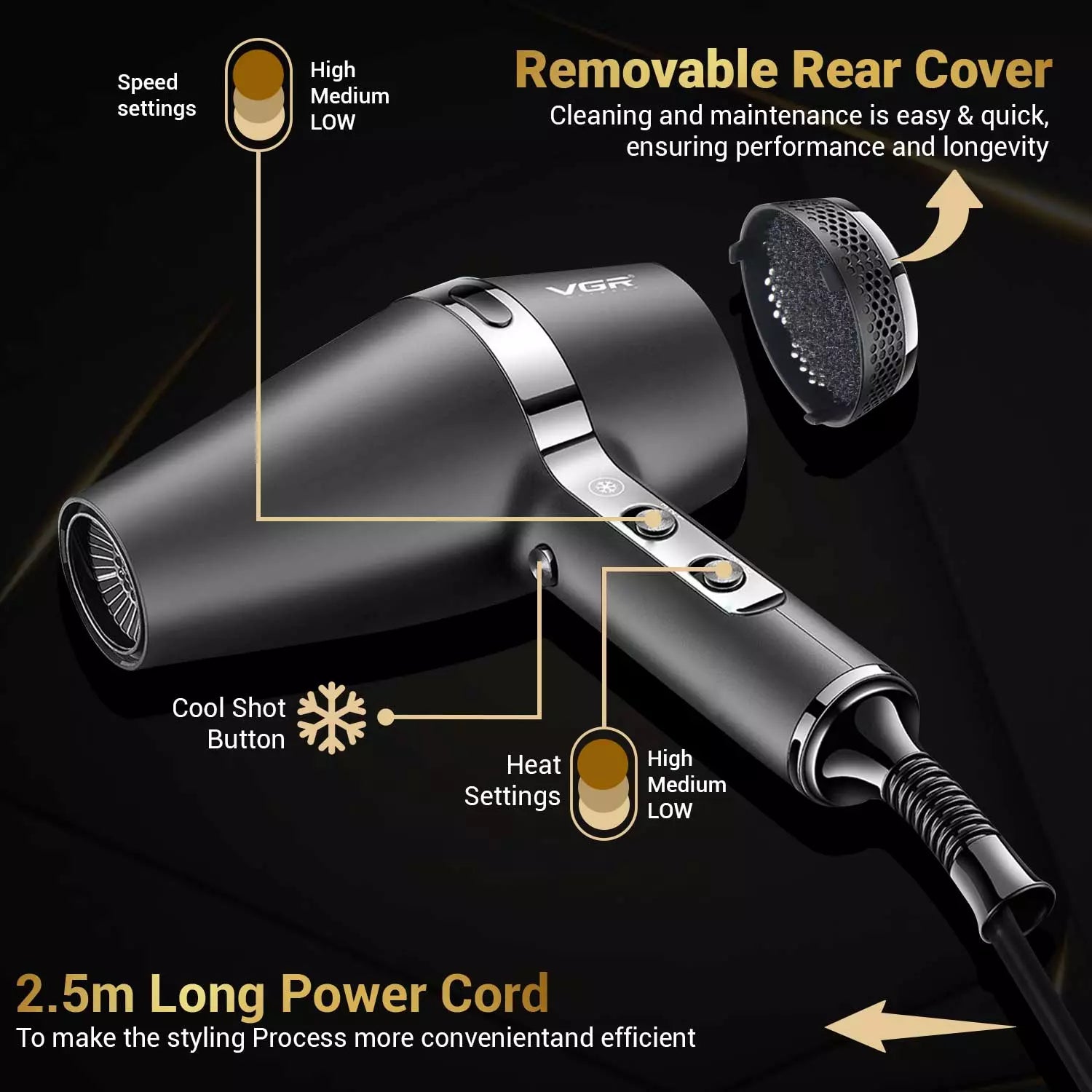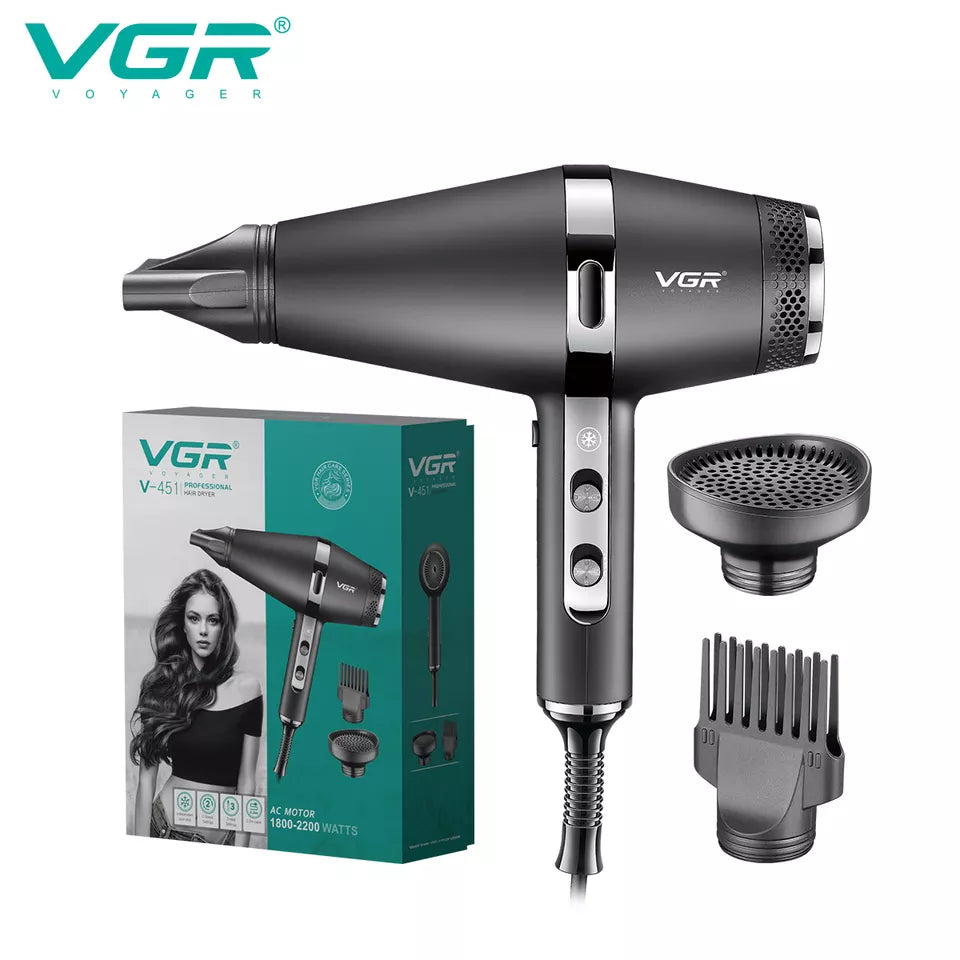 VGR V-451 Hair Dryer For Unisex, Black
---
🔺1800-2200W powerful DC motor to provide more efficiency in performance.
🔺Detachable Nozzle: which helps to control air flow on specific sections for targeted drying.
🔺Overheating Protection: To maintain the moisture of hair Protection from Overheat.
🔺2 Heat Settings & 2 Speed Settings: Low heat and speed setting for perfect gentle drying and High heat and speed setting for fast & easy hair drying.
🔺Matte Finish ABS Body: Premium over heat protective body with 2.Meter 360 Swivel Cord.


---
VGR V-451 Hair Dryer  ( Professional Hair Dryer )

VGR V-451 Professional Dryer with high speed & cool shut Down hair dryer consists of a concentrator, a diffuser, a comb nozzle,  a cool shot button, a temperature switch, a speed switch, a power cord and a removable  filter. This dryer uses an AC motor of power 1800-2200W. The appliance uses a power supply of 220-240V-50/60 Hz. This particular hair dryer also has a cool shot button and a turbo button as well. It has 3 nozzle attachments for styling purposes, and uses a power cord of length 2.5 m.

Maintenance and Care Guidelines:

For the longer  life of the appliance there are few points to keep in mind. Below are the few do's and don'ts for a proper care of this hair dryer:

Do's

If using it in a bathroom, pull the plug out of the socket after use.

Install a differential circuit breaker with a nominal operating differential current that does not exceed 30mA.

Keep the device and the cable away from heat, direct sunlight, moisture and other sharp objects. 

Reach the support team in case the device doesn't function  properly.

Dispose off the appliance in compliance with the European Directive 2012/19/EC.

Don'ts

Dip the unit into the water.

Use solvents and detergents for cleaning.

Use and place the product under blankets, towels or cushions.   

Try to repair the unit by yourself, your warranty will lapse.

Allow your children to use it without adult supervision, it might hurt them.
This product has no reviews yet.
This product has no reviews yet.