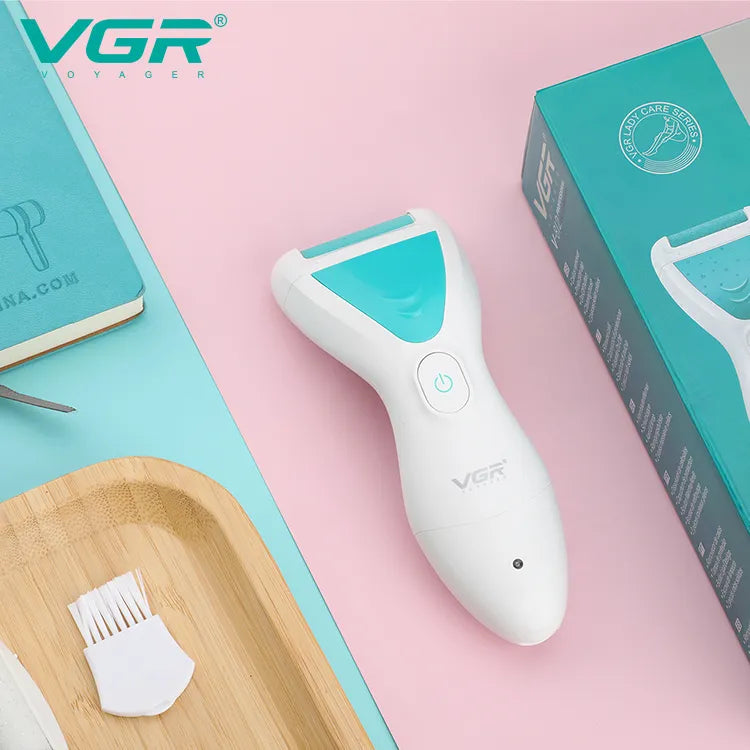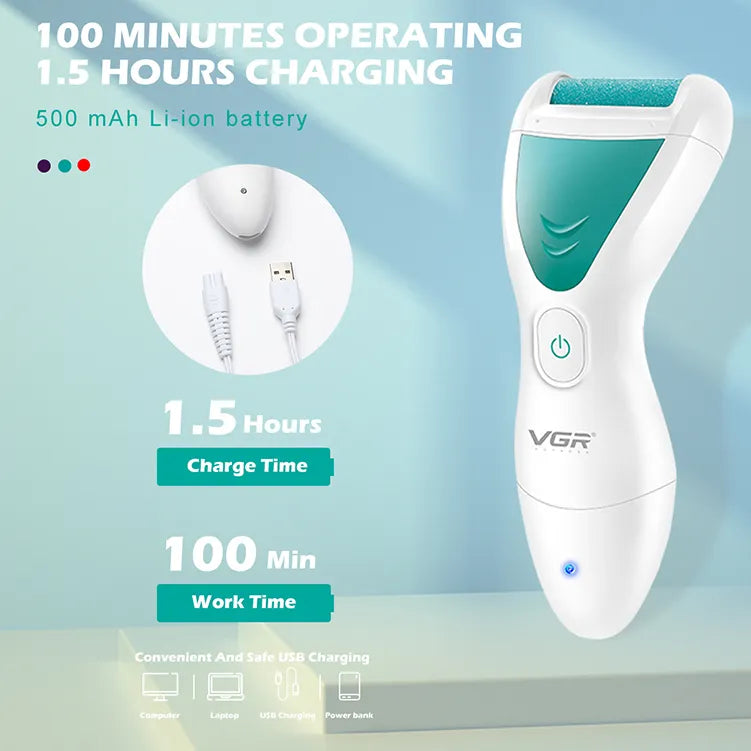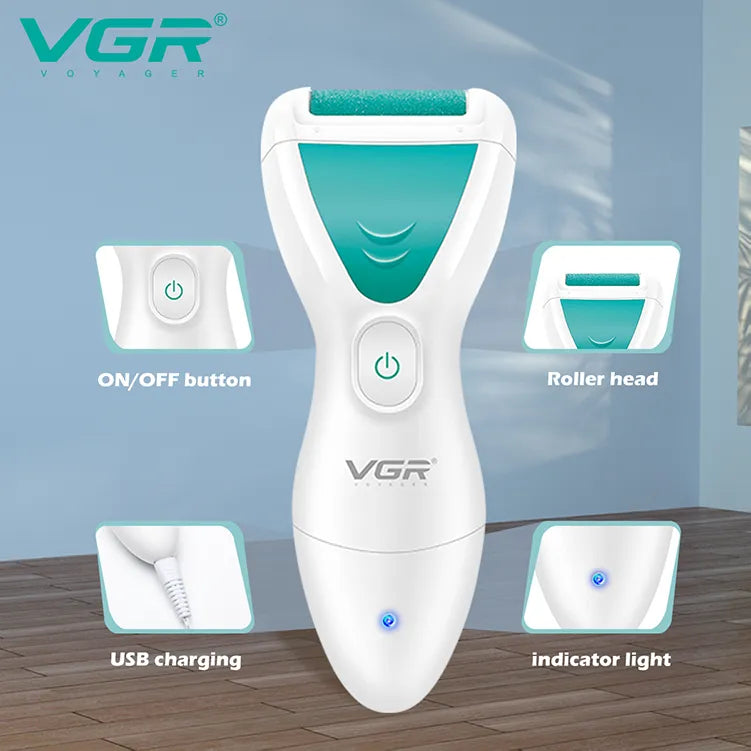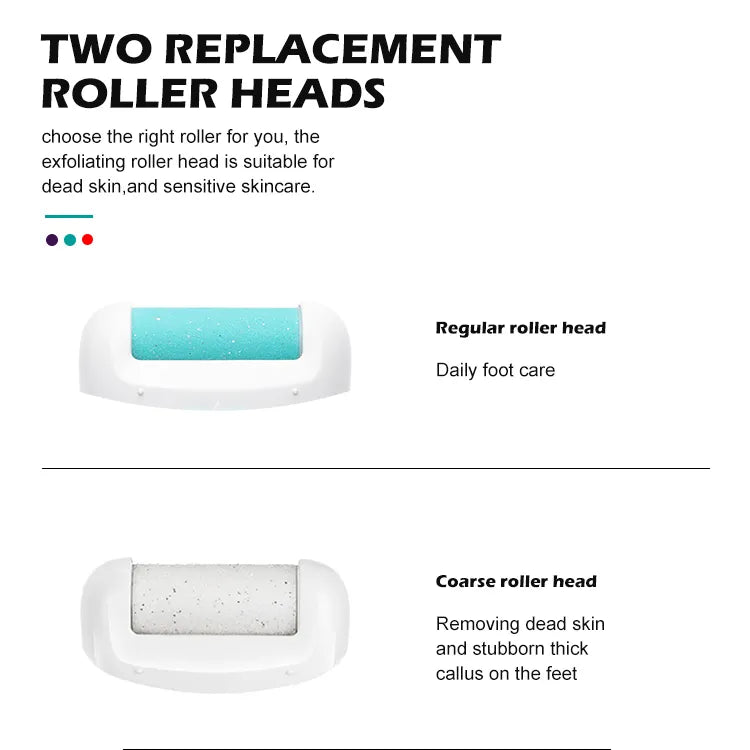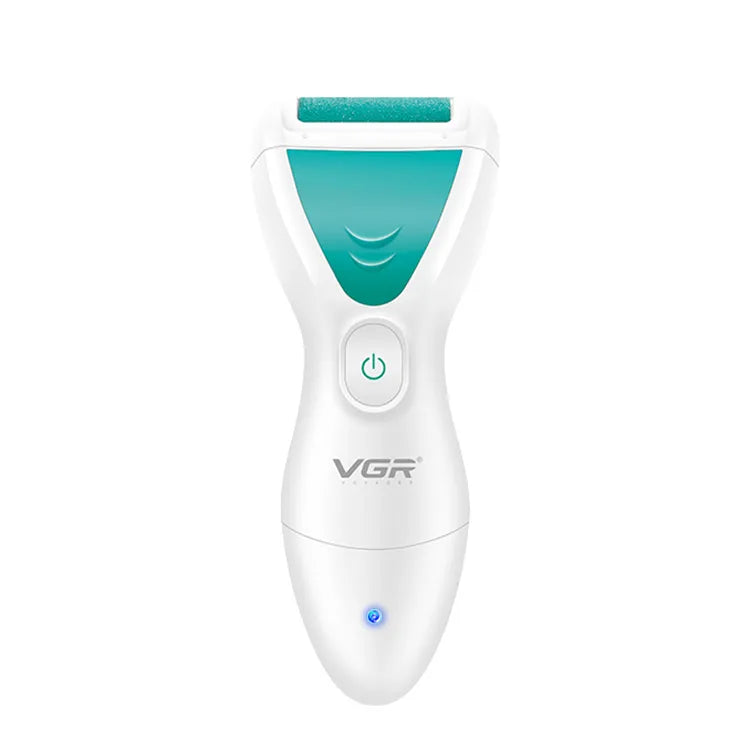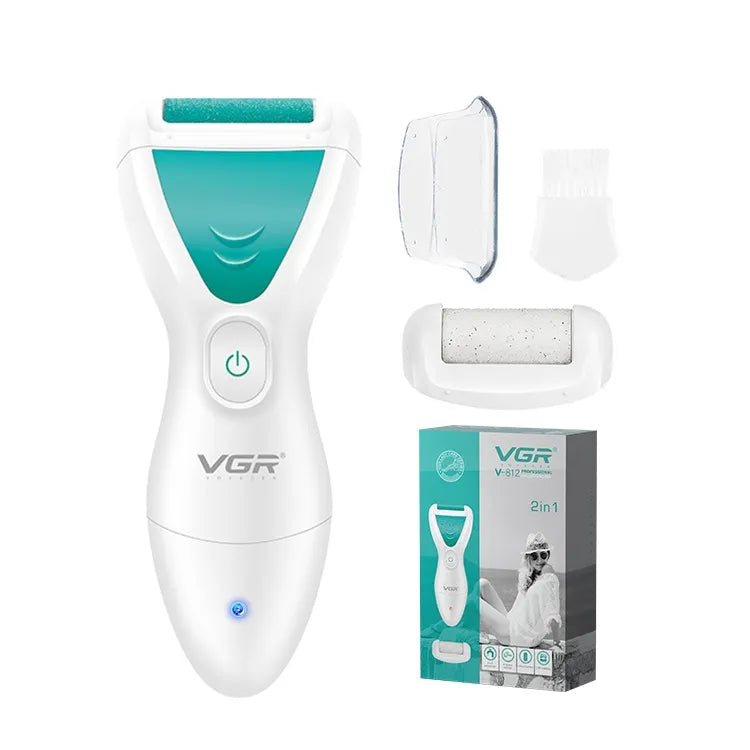 VGR V-812 2 In 1 Professional IPX 6 Waterproof Callus Remover
---
🔺500mAh Powerful Rechargeable Lithium Battery which provides 100 minutes runtime.
🔺 Uses electric oscillation technology to safely and efficiently remove calluses.
🔺 Variety of interchangeable heads for different types of calluses and dead skins.
🔺 IPX6 Fully Washable - Waterproof design for use in the shower two speed settings for customized results and rechargeable battery for convenient uses.
🔺 Built-in LED light to make it easier to see the area being treated and gives you safe and painless operation.

Get an Extra 5% Discount On All Prepaid Orders
---
VGR V-812 Professional Callus Remover
This VGR V-812 Professional Callus Remover is specially designed for easier access to all the parts of the foot. The Lint Device has a 500mAh rechargeable lithium battery and takes 1.5 hours. For full charge and provides 100 minutes continuous runtime. Lint has a 2 speed setting, 1st for normal use and 2nd is for call turbo mode for high performance. This VGR callus remover comes in two types of detachable head, one is Regular roller head and the other one is Coarse roller head. Coarse Roller Head: removing dead skin and stubborn thick callus on the feet. 

Regular Roller: Daily foot care. Perfect pedicure, the foot file has a powerful high-speed rotation function to remove dead skin cells during operation. This VGR V-812 lint remover device supports IPX6 waterproof standard. This lint device is designed for simplicity without legs and struggles. For better performance and longevity of the device, always clean and check this device before every use. Don't use it when the device is damaged and do not use the product for any other purpose other than its intended use. 
How to use this device?
Step:-1. Press the On/Off button, and choose the speed that you want, Low speed is suitable for the callus of hand and more dedicated skin care. High speed is suitable for stubborn thick callus and dead skin.
Step:- 2. There are two replacement roller heads, choose the right roller for you, the exfoliating roller head is suitable for dead skin, and sensitive skincare.
Step:- 3. Foot care, cleanse your feet and apply the cream to moisturize them. Can be brushed off and cleaned directly under the tap.
Step:-4. Standing IPX6 water and designed for simplicity without legs and struggle. Callus Remover can match specific types of wet environment to wet and dry feet.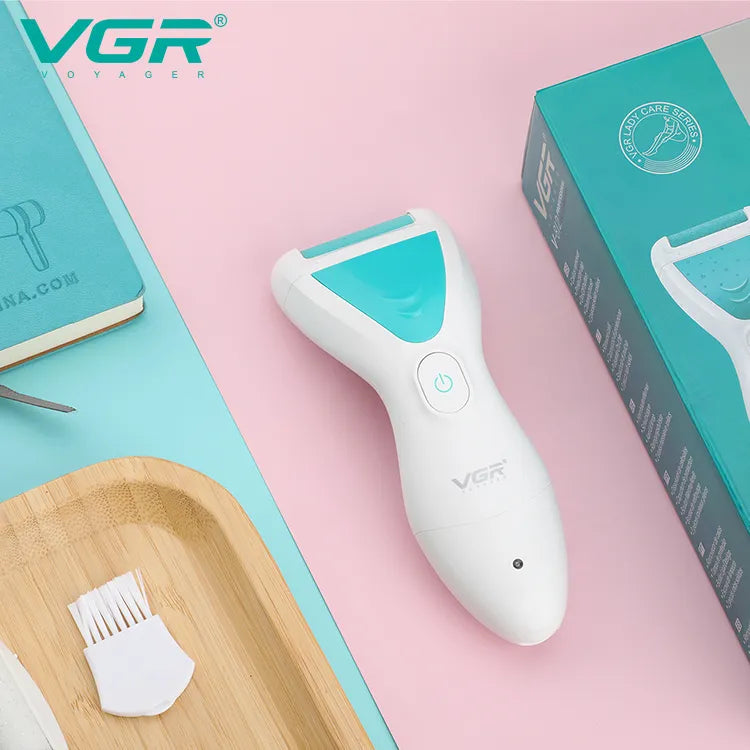 This product is rated 5.0 of 5.0 stars.
It has received 1 review.
Good product
I recommend this to all perosn who wants to remove his or her callus
This product is rated 5.0 of 5.0 stars.
It has received 1 review.
Good product
I recommend this to all perosn who wants to remove his or her callus