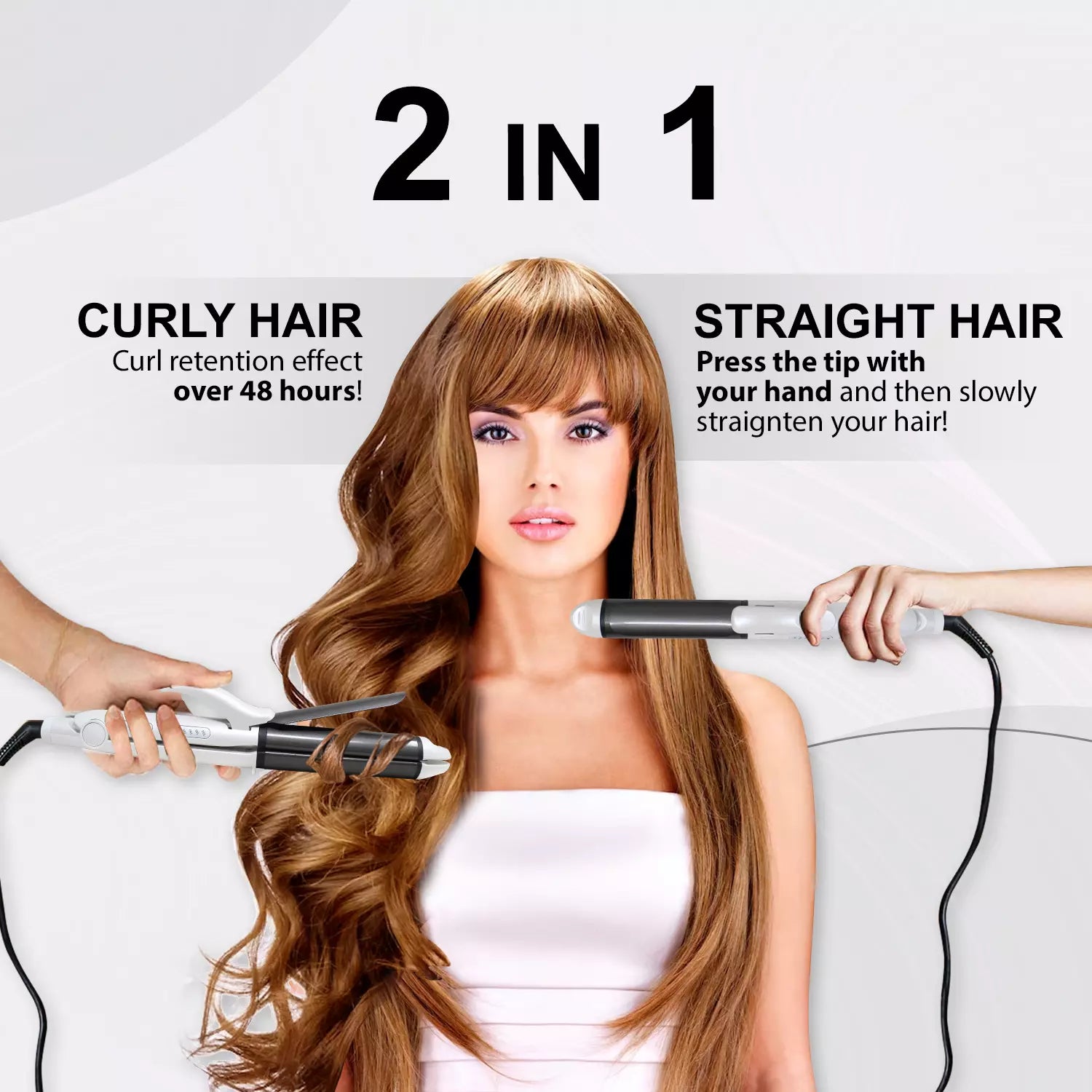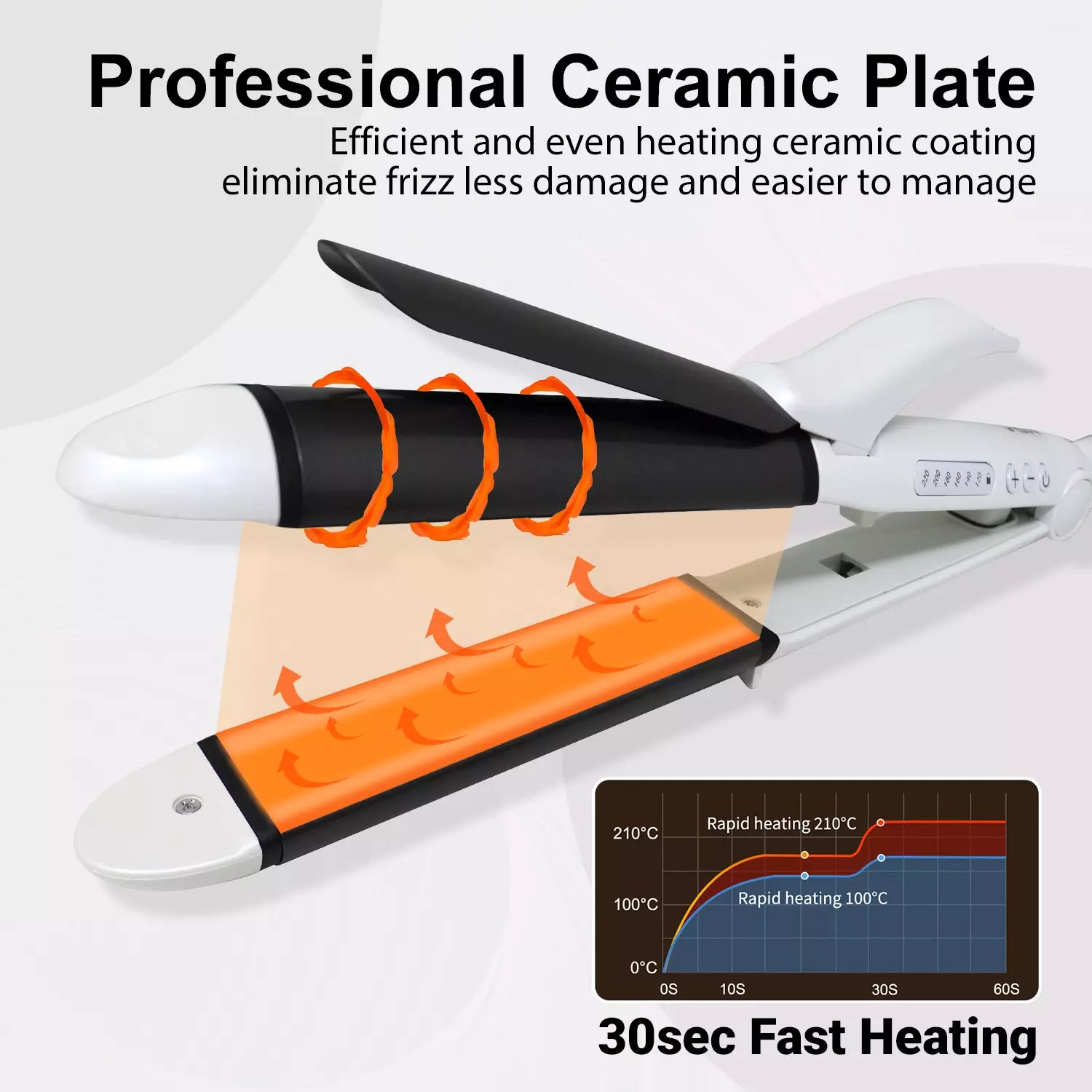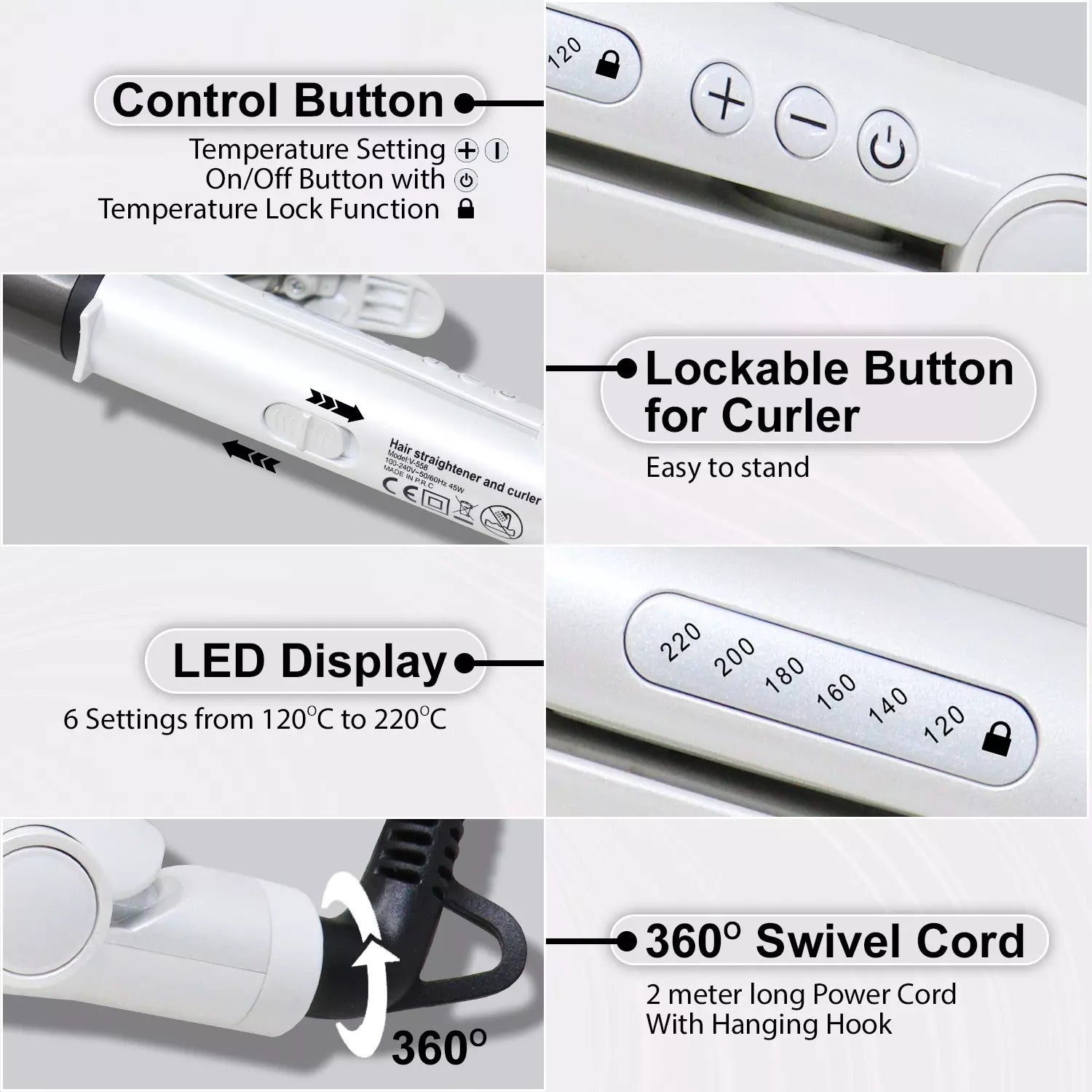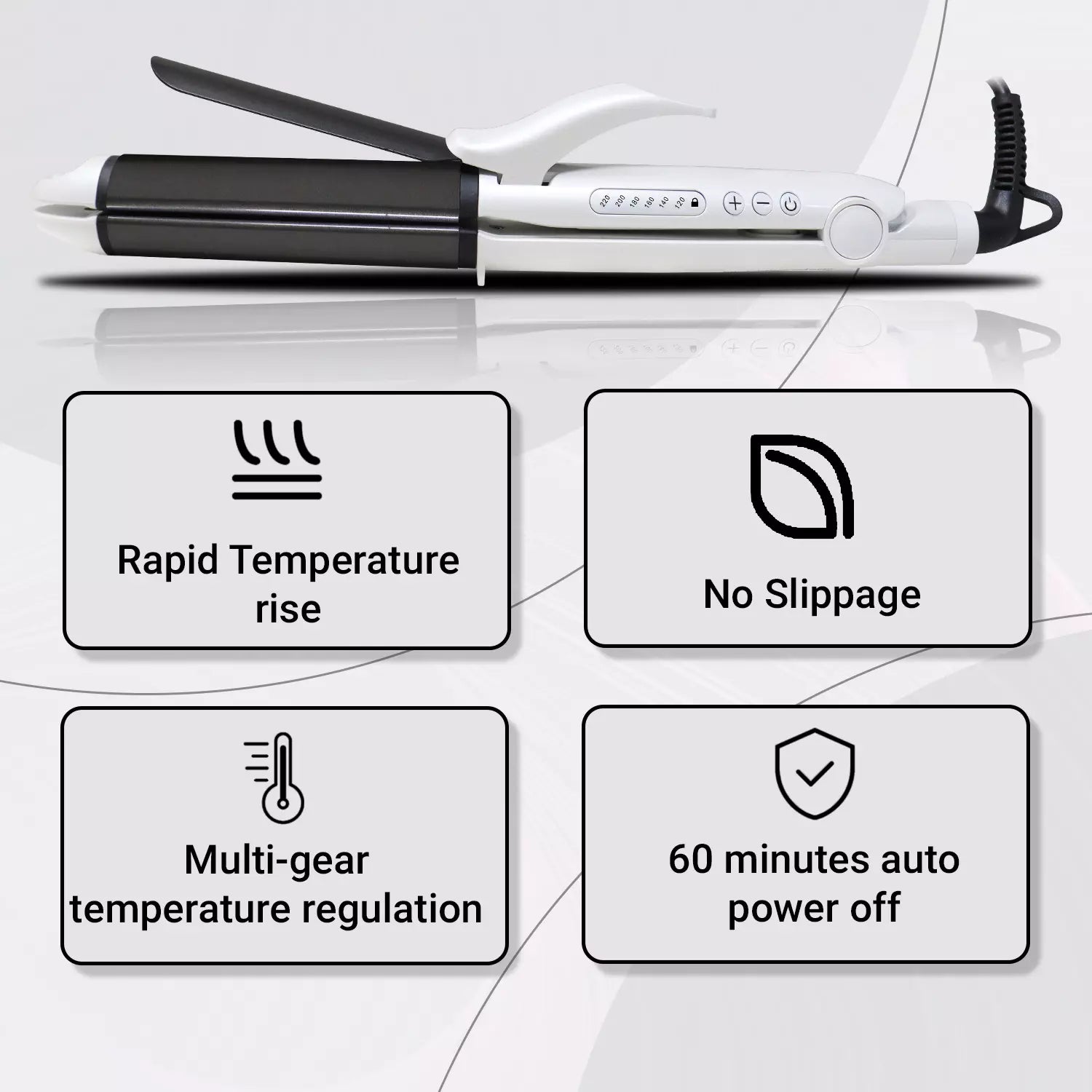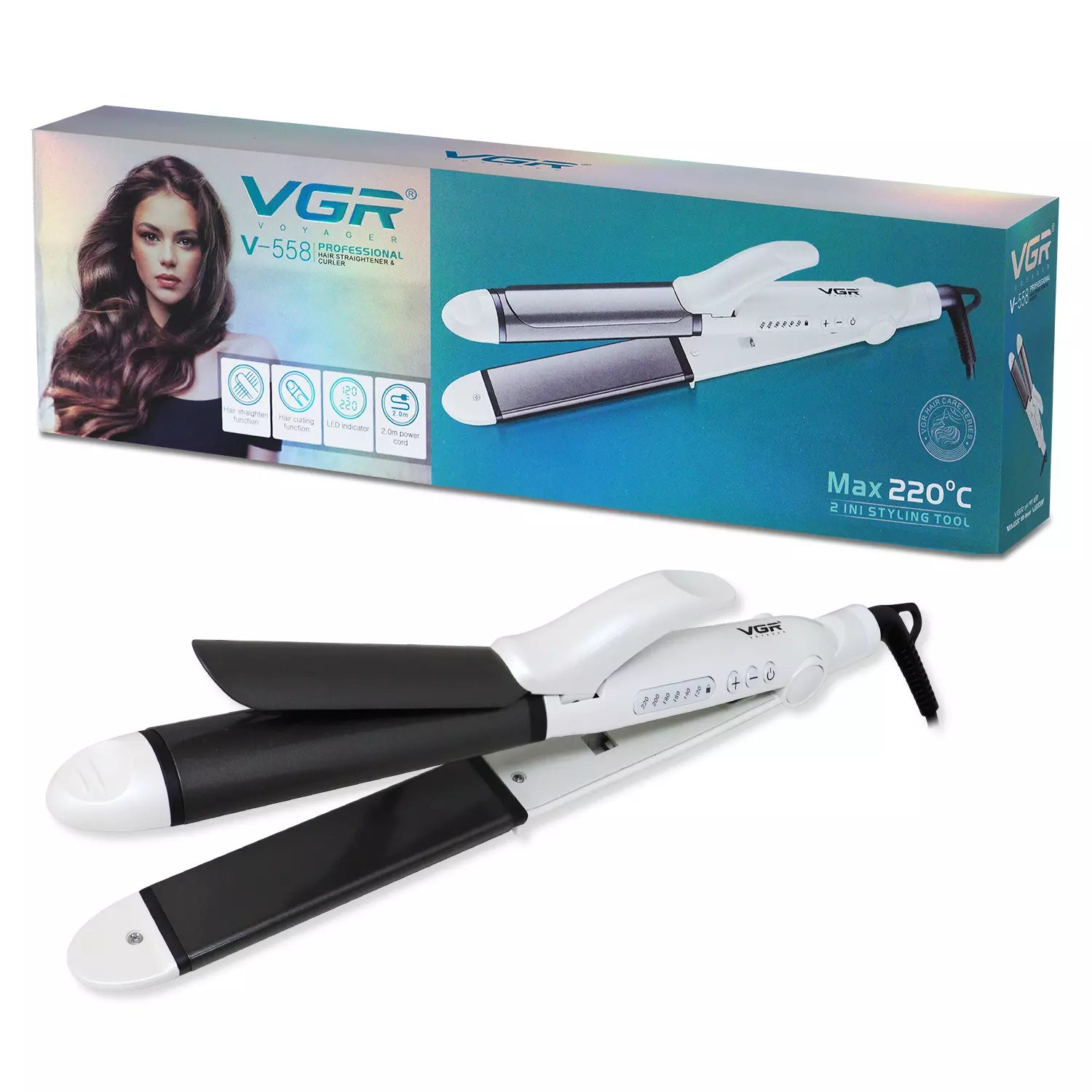 VGR V-558 2 In 1 Hair Straightener And Curler, White
---
🔺Snug Curl Clip: With 2 In 1 Process Hair Straightener And Hair Curler.
🔺Ceramic Coating Plate: Premium Ceramic Coating To Protect From Over Heat.
🔺Temperature Adjustment: Adjust your Desired Temperature To Get Best Performance.
🔺Lockable Switch: Help To Adjust And Also Protect From Harms.
Get Extra 5% Discount On All VGR Products
---
---
VGR V-558 2 In 1 Hair Straightener And Curler
Introducing the VGR V-558 2-in-1 Hair Straightener and Curler: expertly crafted with ceramic-coated plates, a snug curl clip, LED indicator, and six temperature settings from 120-220°C. Achieve perfect styling and hairdos with maximum temperature of 220°C and 45W power supply. Experience convenience with the On/Off button and 360° swivel 2.0m 2-pin connector cord.
Maintenance and Care Guidelines:
For the longer  life of the appliance there are few points to keep in mind. After every use of VGR V-558 clean and lubricant if required. Below are the few do's and don'ts for a proper care of this 2 In 1  hair straightener and curler:
Do's
Clean the unit with a soft dry cloth.

Keep the appliance free from dirt.

Clean before and after use for the best experience.

Reach the support team in case the device doesn't function  properly.

Dispose of the appliance in compliance with the European Directive 

2002/96/EC.
Don'ts
Dip the unit into the water.

Use solvents and detergents for cleaning.  

Try to repair the unit by yourself, your warranty will lapse.

Allow your children to use it without adult supervision, it might hurt them.
Power Cord
2 Pin Attached 2 Meter Cord
You may also like
Sold out
Save 35%
Save 9%
Save 35%
Save 35%
Sold out
Sold out
Save 35%
Save 35%
This product has no reviews yet.